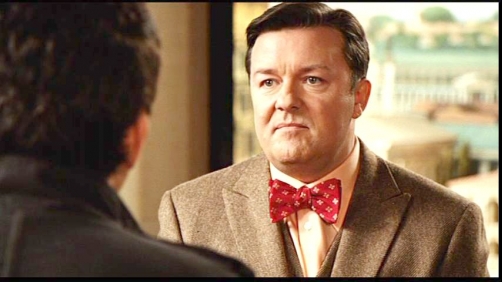 Mike Fleming Jr. - Deadline
Ricky Gervais has been set to reprise his role as Dr. McPhee in Night At The Museum 3, which Shawn Levy is directing from the script written by Thomas Lennon and Robert Ben Garant and David Guion and Michael Handelman for Fox. Ben Stiller is reprising his lead role, and Gervais is back as his boss. Robin Williams also is returning as Teddy Roosevelt in a film Fox has slotted for Christmas 2014.
I quite enjoyed both installments in The Night At the Museum franchise thus far. I have no idea where they can go from here but I'm quite looking forward to it and hope I'm not disappointed. Part of me says they probably should have left it at two so that the franchise could go out on a high note, but that's not the way it works. If the films are making money, they have to keep cranking them out. Well, we'll see if they can capture lightning in a bottle for the third time.