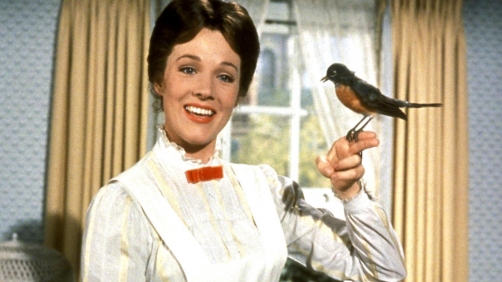 One of the films I've been looking forward to expands to a wide release this weekend. I don't know if I'm going to have time to see it before Christmas but I'm going to try. But one thing I want to do is watch Mary Poppins again before I see it. It has been many years and it seems like it'd be worth my time to watch again.
New This Weekend
Saving Mr. Banks — PG-13
I don't really harbor the best of feelings toward Marry Poppins, but I suspect that's because I watched about 50 bazillion times as a kid, and then the 50 bazillionth and one broke the camels back. I have not watched the film in many years and I'd like to revisit it.
Regardless, Marry Poppins is quite the well loved classic — Julie Andrews and Dick Van Dyke obviously helping by bringing their enormous charms to the film. And I have found the trailers for this film quite intriguing. While I would not have thought any such film could capture my interest a couple years ago — a film about making a film — this is the second film to do so in recent time. I'd really like to see this. With the Christmas schedule coming upon us, I don't know when I'll have time, but I hope to see it before the new year.
When Walt Disney's daughters begged him to make a movie of their favorite book, P.L. Travers' "Mary Poppins," he made them a promise—one that he didn't realize would take 20 years to keep. In his quest to obtain the rights, Walt comes up against a curmudgeonly, uncompromising writer who has absolutely no intention of letting her beloved magical nanny get mauled by the Hollywood machine. But, as the books stop selling and money grows short, Travers reluctantly agrees to go to Los Angeles to hear Disney's plans for the adaptation. Armed with imaginative storyboards and chirpy songs from the talented Sherman brothers, Walt launches an all-out onslaught on P.L. Travers, but the prickly author doesn't budge. It is only when he reaches into his own childhood that Walt discovers the truth about the ghosts that haunt her, and together they set Mary Poppins free to ultimately make one of the most endearing films in cinematic history.
2 hr 5 min
PG-13 | Thematic elements including some unsettling images
Cast: Emma Thompson, Tom Hanks, Colin Farrell, Bradley Whitford, Paul Giamatti
Director: John Lee Hancock
Genres: Drama
See or not: See (I think)
---
Anchorman 2: The Legend Continues — PG-13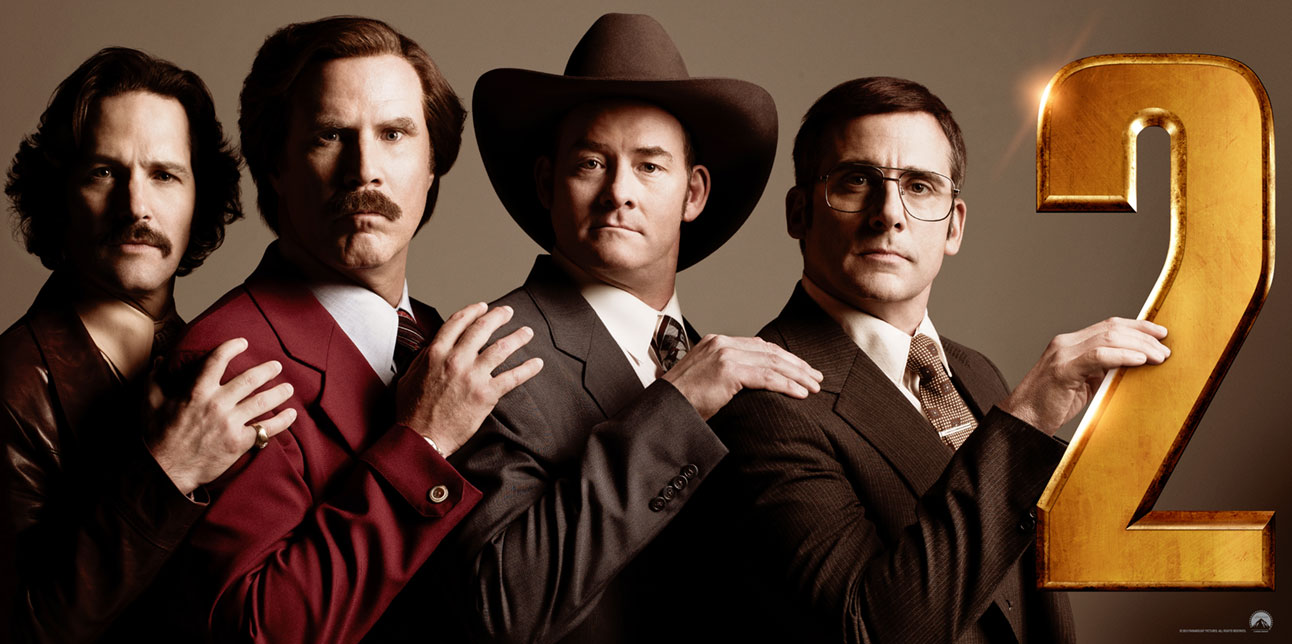 This looks absolutely dreadful to me. It is hard for me to imagine a film I am less interested in. It looks goofy, corny, cheesy, and downright unpleasant. But it takes all kinds of people to make the world go around, and if this is your thing then go for it.
With the 70's behind him, San Diego's top rated newsman, Ron Burgundy (Will Ferrell), returns to the news desk in "Anchorman 2: The Legend Continues." Also back for more are Ron's co-anchor and wife, Veronica Corningstone (Christina Applegate), weather man Brick Tamland (Steve Carell), man on the street Brian Fantana (Paul Rudd) and sports guy Champ Kind (David Koechner) - All of whom won't make it easy to stay classy…while taking the nation's first 24-hour news channel by storm.
1 hr 59 min
PG-13 | Crude and sexual content, drug use, language and comic violence
Cast: Will Ferrell, Paul Rudd, Steve Carell, David Koechner, Christina Applegate, Kristen Wiig
Director: Adam McKay
Genres: Comedy
See or not: Not (my opinion)
---
Limited Release
Her — R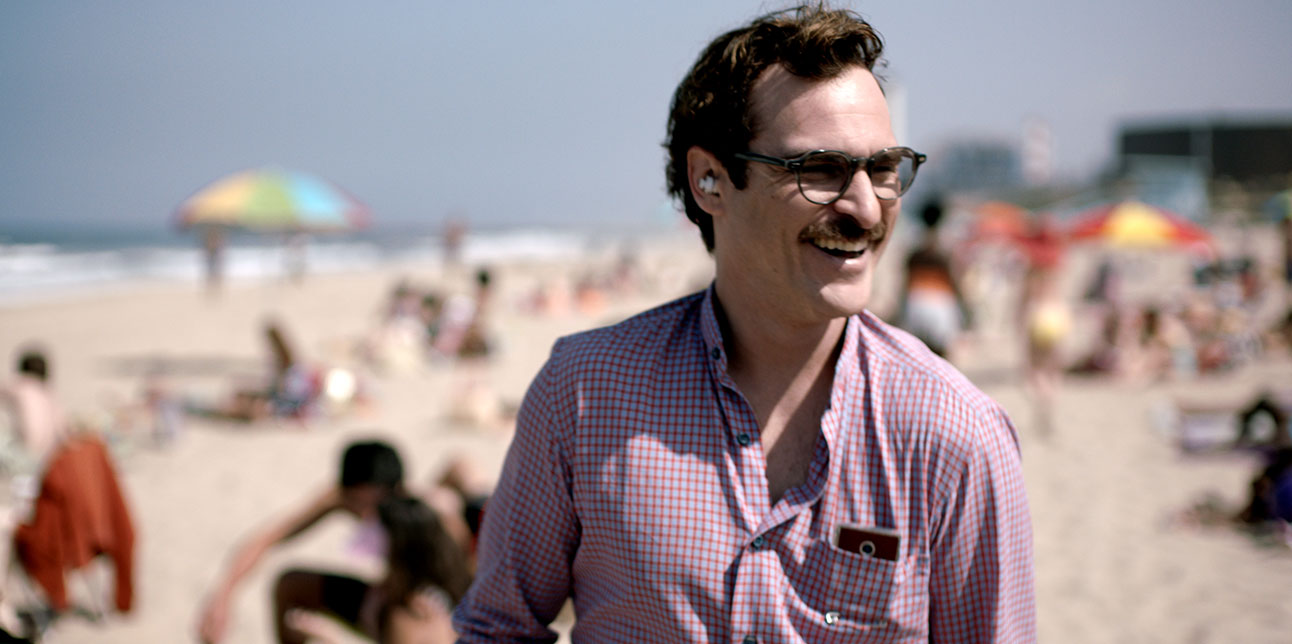 By all accounts this film is a smart and soulful look with a slight sci-fi twist at modern human relationships. The critics seem to have come together almost completely as one to praise and rave about this film. Based on that I am interested to see it, but I'll have to wait since it is currently in very limited release right now.
A sensitive and soulful man earns a living by writing personal letters for other people. Left heartbroken after a long love affair ends, Theodore (Joaquin Phoenix) becomes fascinated with a new operating system which reportedly develops into an intuitive and unique entity in its own right. He starts the program and meets "Samantha" (Scarlett Johansson), whose bright voice reveals a sensitive, playful personality. Though friends initially, their feelings soon deepen into love.
1 hr 59 min
R | Sexual Content, Language and Brief Graphic Nudity
Cast: Joaquin Phoenix, Amy Adams, Scarlett Johansson, Rooney Mara, Chris Pratt, Olivia Wilde
Director: Spike Jonze
Genres: Romance
See or not: See (expect, be careful for nudity apparently)
---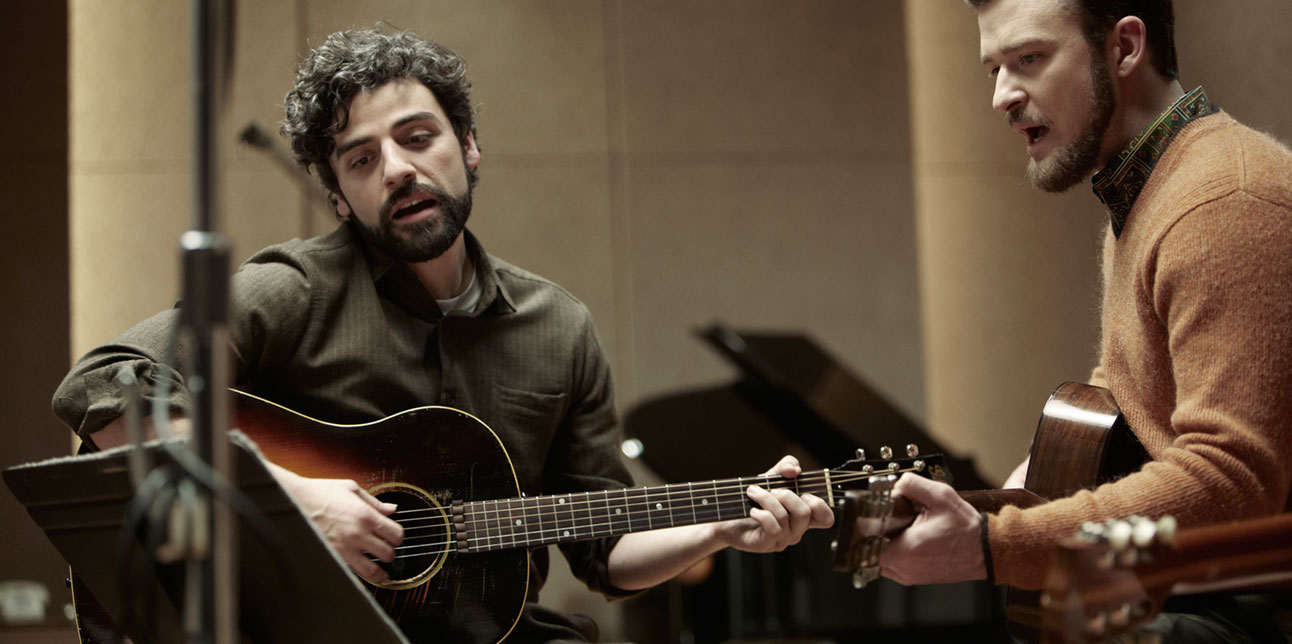 I have not been able to gain any interest in this film. So rather than offer silly witticisms that will have no grounding in reality, I'll simply offer the synopsis.
INSIDE LLEWYN DAVIS follows a week in the life of a young folk singer as he navigates the Greenwich Village folk scene of 1961. Guitar in tow, huddled against the unforgiving New York winter, he is struggling to make it as a musician against seemingly insurmountable obstacles—some of them of his own making.
1 hr 44 min
R | language including some sexual references
Cast: Oscar Isaac, Carey Mulligan, Justin Timberlake, John Goodman, Garrett Hedlund
Director: Ethan Coen, Joel Coen
Genres: Drama
See or not: No opinion (yeah, I know my opinion is what you pay me for but I just don't have one on this film)
---
Still In Theaters
The Hobbit: The Desolation of Smaug — PG-13
If you were keeping up with MovieByte last year around this time, you might recall that while I did not exactly pan the film and call it worthless or trample it to a million pieces under the feet of my bunny rabbits drawing my weird woodland sled thing, I definitely had some criticism of that film. Indeed, I had criticism even of the whole idea of making a single book into a trilogy. I continue to maintain that this trilogy would have been fantastic as a single film, trimmed to be watchable, inclusive of the parts that are important, and certainly not added unto for no good reason.
That first film was flabby, and at times aimless. And much of the flab and aimlessness can be attributed — in my opinion — to additions to the story that Tolkien did not write. I also had some harsh criticism of the CGI. Some of it was spectacular (Gollum was exceptional), and some of it was just plain amateurish to the point of laughter (Azog).
I'm happy to say that this film faired better in my opinon. Though not better enough to raise my star rating from the first film, I really did enjoy it. 3.5 out of 5 stars is not a terrible rating in any event. Chad, Fizz, Clark, and I talked about this film on The MovieByte Podcast Episode 73 which I recommend you listen to. I also did a short ByteSized video about the film which you may also want to check out. And of course, I wrote a review that is also available as a resource of your ever curious minds!
Having survived the first part of their unsettling journey, Bilbo Baggins (Martin Freeman) and his companions (Ian McKellen, Richard Armitage) continue east. More dangers await them, including the skin-changer Beorn and the giant spiders of Milkwood. After escaping capture by the dangerous Wood Elves, Bilbo and the dwarves journey to Lake-town and, finally, to the Lonely Mountain, where they face the greatest danger of all: the fearsome dragon Smaug (Benedict Cumberbatch).
2 hr 40 min
PG-13 | Frightening Images and Fantasy Action Violence
Cast: Ian McKellen, Martin Freeman, Richard Armitage, Benedict Cumberbatch, Evangeline Lilly, Lee Pace, Luke Evans, Ken Stott, James Nesbitt, Orlando Bloom
Director: Peter Jackson
Genres: Action/Adventure, Sci-Fi/Fantasy
See or not: See
---
Frozen — PG
This doesn't look like something I'm personally all that interested in — but then, I'm known to be a little bit cranky about goofy looking films every now and then.
Chad and Joe sure liked it. I got "deathly" ill around the time this film came out, lost my voice and everything, so Joe stepped in and reviewed the film with Chad on The MovieByte Podcast, so you should check that out.
In "Frozen," fearless optimist Anna (voice of 'Kristen Bell' ) teams up with rugged mountain man Kristoff (voice of 'Jonathan Groff' ) and his loyal reindeer Sven in an epic journey, encountering Everest-like conditions, mystical trolls and a hilarious snowman named Olaf in a race to find Anna's sister Elsa (voice of Idina Menzel), whose icy powers have trapped the kingdom of Arendelle in eternal winter. Encountering Everest-like conditions, mystical trolls and a hilarious snowman named Olaf, Anna and Kristoff battle the elements in a race to save the kingdom.
1 hr 8 min
PG
Cast: Kristen Bell, Idina Menzel, Jonathan Groff, Josh Gad, Santino Fontana
Director: Chris Buck, Jennifer Lee
Genres: Action/Adventure, Animated
See or not: See (Chad and Joe Recommendation)
---
The Hunger Games: Catching Fire — PG-13
Wow! This film is SO good! The books, while having a good story behind them, are very poorly written. The first film by director Gary Ross was decent, but also had it's flaws which I attribute to some unfortunate decisions by Ross. This film does away with almost every complaint I might have made against the first film. It is extremely well done. The character development is paramount, the story is sound, the cinematography is great. In short, this film improves upon the first in every conceivable way and then some.
Chad, Fizz, and I talked about this film on The MovieByte Podcast Episode 70, and I released a video review about the film. Be sure to check those out!
THE HUNGER GAMES: CATCHING FIRE begins as Katniss Everdeen has returned home safe after winning the 74th Annual Hunger Games along with fellow tribute Peeta Mellark. Winning means that they must turn around and leave their family and close friends, embarking on a "Victor's Tour" of the districts. Along the way Katniss senses that a rebellion is simmering, but the Capitol is still very much in control as President Snow prepares the 75th Annual Hunger Games (The Quarter Quell) - a competition that could change Panem forever.
2 hr 26 min
PG-13 | For intense sequences of violence and action, some frightening images, thematic elements, a suggestive situation and language.
Cast: Jennifer Lawrence, Woody Harrelson, Josh Hutcherson, Liam Hemsworth, Elizabeth Banks
Director: Francis Lawrence
Genres: Action/Adventure
See or not: SEE!!!!!!!!!
---
Thor: The Dark World — PG-13
This was a pretty great film in my opinion. It was at least way better than the first Thor film which, frankly, wasn't great. I thought this film corrected many of the failings of the first and had some great character development. I did have some minor issues with the film, but you can read all about those in my written review, or watch me talk about it on my new show ByteSized, or listen to over 1.5 hours of Me, Joe, Chad, and Mike Fissel yammering on about it (it was a lot of fun).
Marvel's "Thor: The Dark World" continues the big-screen adventures of Thor, the Mighty Avenger, as he battles to save Earth and all the Nine Realms from a shadowy enemy that predates the universe itself. In the aftermath of Marvel's "Thor" and "Marvel's The Avengers," Thor fights to restore order across the cosmos…but an ancient race led by the vengeful Malekith returns to plunge the universe back into darkness. Faced with an enemy that even Odin and Asgard cannot withstand, Thor must embark on his most perilous and personal journey yet, one that will reunite him with Jane Foster and force him to sacrifice everything to save us all.
1 hr 51 min
PG-13 | some suggestive content and intense sci-fi action/violence
Cast: Chris Hemsworth, Natalie Portman, Tom Hiddleston, Stellan Skarsgård, Idris Elba
Director: Alan Taylor
Genres: Action/Adventure, Sci-Fi/Fantasy
See or not: SEE!
---
There's a few well known — or at least I know them — names behind this film: Christian Bale, Zoe Saldana, Woody Harrelson, Willem Dafoe on the acting side, Ridley Scott and Leonardo DiCaprio on the producing side of things. Despite those big name, the initial trailer and promos for this film had a very indy feel about them. I've been concerned from the beginning that this may not be the sort of film I would like and I still have that concern. But I'm going to at least think about seeing this.
From Scott Cooper, the critically-acclaimed writer and director of Crazy Heart, comes a gripping and gritty drama about family, fate, circumstance, and justice. Russell Baze (Christian Bale) has a rough life: he works a dead-end blue collar job at the local steel mill by day, and cares for his terminally ill father by night. When Russell's brother Rodney (Casey Affleck) returns home from serving time in Iraq, he gets lured into one of the most ruthless crime rings in the Northeast and mysteriously disappears. The police fail to crack the case, so - with nothing left to lose - Russell takes matters into his own hands, putting his life on the line to seek justice for his brother. The impressive cast of Christian Bale and Woody Harrelson are rounded out by Casey Affleck, Forest Whitaker, Willem Dafoe, Zoe Saldana and Sam Shepard.
1 hr 56 min
R | for strong violence, language and drug content
Cast: Christian Bale, Casey Affleck, Zoe Saldana, Sam Shepard, Woody Harrelson, Forest Whitaker, Willem Dafoe
Director: Scott Cooper
Genres: Drama, Suspense/Thriller
See or not: We'll see
---
The Book Thief - PG-13
Oh man is this good! I have been completely slammed with work and have not been able to write my review yet or do any podcasting about it. But allow me to assure you that this is well worth your time! Please go see it.
Chad and I talked about this on The MovieByte Podcast Episode 71, so be sure to check that out.
In 1938, young orphan Liesel (Sophie Nélisse) arrives at the home of her new foster parents, Hans (Geoffrey Rush) and Rosa (Emily Watson). When Hans, a kindly housepainter, learns that Liesel cannot read, he teaches the child the wonders of the written language. Liesel grows to love books, even rescuing one from a Nazi bonfire. Though Liesel's new family barely scrape by, their situation becomes even more precarious when they secretly shelter a Jewish boy whose father once saved Hans' life.
2 hr 7 min
PG-13 | Some Violence and Intense Thematic Material
Cast: Sophie Nelisse, Geoffrey Rush, Emily Watson, Ben Schnetzer, Nico Liersch
Director: Brian Percival
Genres: Drama
See or not: See!