UPDATED:
Guys I'm very sorry. You might have taken notice that I mentioned I was sick. Actually, I cannot remember the last time I was this sick. So I'm blaming my mistake on my delirium. This is actually Frozen's 3rd week and it's made $190 Million to date. So my analysis below is way off. I was planning to see Frozen and talk about it with Chad on The MovieByte Podcast tonight, but I am running a high temperature and don't have a voice. I have no idea if/when I'll get to see Frozen. Very sorry about my mistake.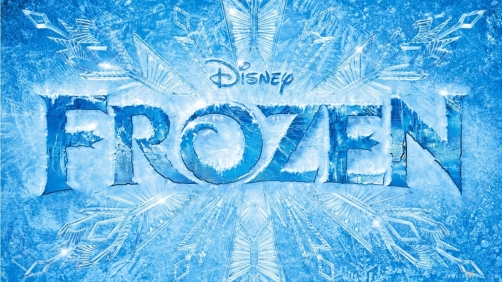 As most of you will remember (it's only been a couple weeks), I used to post a weekly feature every Monday called The Box Office Report. The problem for me was that it was starting to feel routine and boring for me so I quit. But I'm going to sort of bring it back. I'm no longer going to feel obligated to post the top 8, but instead I'll post about what I think is fun, what I care about, and/or what is important. So lets get started:
#1 - Frozen
Everyone is talking about what a great film Frozen is and the fact that it beat out The Hunger Games and Thor: The Dark World, but I think there's another angle here. That angle is that the budget for this film was $150 Million and it only made $31.6 Million this weekend. That's not good. Unless something changes drastically in this film's favor (hint, with The Desolation of Smaug coming out next week it won't) I don't see any way in the world that this film makes back it's budget, let alone breaks even.
I was going to see it tonight but I am extremely sick today — just got out of bed an hour ago or so — and you're lucky you're getting anything from me at all. In any event, this may well be a fine film. Fine then. Then why haven't people gone out to see it. It's not surprising that a new film beats out two other great films that have been at the box office for a couple weeks. But this number looks a little anemic to me.
#2 - The Hunger Games: Catching Fire
See this is far more interesting and telling to me. This film has already made a boatload of money, which likely means that most of the viewings were repeat viewings. Frozen may be fun and cute, but do you think very many people are going to repeat view it? I doubt it. This film is in it's 3rd weekend at the box office and it's within spitting distance of what the previous Hunger Games film made throughout it's lifetime in worldwide figures at $673 Million. The previous film made $691 Million. Over the next couple weeks this film is going to exceed that easily I think.
#3 - Out of the Furnace
This continues to prove that R rated films simply have a hard time at the box office, particularly when they don't have a clear message about who their audience is or what the film is about. I mean, even though I thought the film looked slightly interesting, I'm really not motivated to get out and see it…
#4 - Thor: The Dark World
Now in it's fifth week, this film hasn't had a bad haul. It has now made $610 Million worldwide and that's nothing to sneeze at. The Marvel machine keeps cranking out great films. And I do mean great because I loved this film. It's not like they're just a machine cranking out garbage.
---
And that's what I think is interesting at the box office this week. Simple, short, sweet, and to the point.