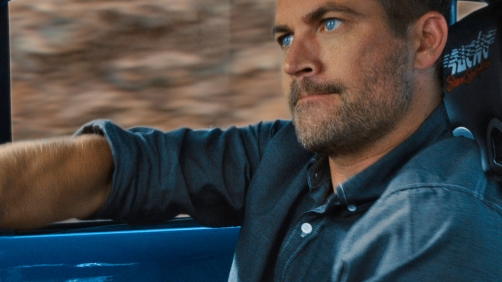 Kevin Jagernauth — The Playlist
Remember how I posted earlier this week that Fast & Furious 7 would be moving forward? Well, not so fast apparently:
The death of Paul Walker — an obviously key figure in the mega-sequel (and franchise) "Fast & Furious 7" — makes the future of the movie and series completely unclear. Production on the James Wan directed movie was supposed to continue this week in Atlanta following the Thanksgiving holiday, and additional filming with the entire cast in Abu Dhabi in January. Clearly, things are in flux and while this past weekend a conference call between suits and director tried to figure out how they salvage the film and honor the memory of Walker, it seems everyone is still weighing their options. But until then the set has been cleared.

Universal Pictures has officially announced they are stopping filming on the sequel.
I'm sure this is a bummer to the Fast & Furious fans among us, but I'm sure they can also appreciate that all those involved are trying to do the right thing. And I imagine it would be very hard for the cast who were close to Paul Walker to continue on this film this close to his death.
So sad.
Here's the official statement:
Right now, all of us at Universal are dedicated to providing support to Paul's immediate family and our extended Fast & Furious family of cast, crew and filmmakers. At this time we feel it is our responsibility to shut down production on Fast & Furious 7 for a period of time so we can assess all options available to move forward with the franchise. We are committed to keeping Fast & Furious fans informed, and we will provide further information to them when we have it. Until then, we know they join us in mourning the passing of our dear friend Paul Walker.