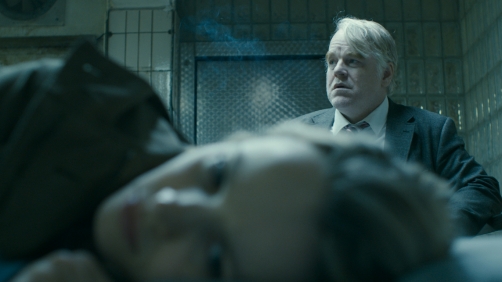 This is one of those films that's going to be a trickle down release. It was originally slated to hit the UK in 2013, but is now getting a premiere at Sundance later this month, followed by a US release by Lionsgate. There has not been a domestic trailer yet, but we've got a spanish version here.
The film is based on a novel penned by John Le Carre which I have not heard of. But it looks interesting enough as a spy/thriller sort of thing. It stars Philip Seymour Hoffman, Rachel McAdams, Robin Wright, and Willem Dafoe — you know, small fries…
Anton Corbijn's adaptation of John Le Carre's psychological novel follows German spy Gunther Bachmann as he tracks down Issa, a suspicious Chechen-Russian immigrant on the run in Hamburg. Pressured by his German and American colleagues to capture and interrogate his suspect as a Muslim terrorist, Bachmann instead asks for more time to carefully track Issa's movements and his relationship with his German immigration lawyer, Annabel Richter. Using his secret contacts and keen skill, Bachmann uncovers a connection between a world-renowned Muslim philanthropist and a terrorist group and devises a plan to use Issa and Annabel in a brilliant ploy to expose the scheme.

In a post-9/11 world, the fear of terrorism grips the globe. Corbijn's captivating storytelling depicts the underbelly of the often-corrupt business of eliminating terrorists. Philip Seymour Hoffman's portrayal of Bachmann is breathtaking as his complicated character strives to maintain his integrity in a grossly depraved industry awash with furtive motives.