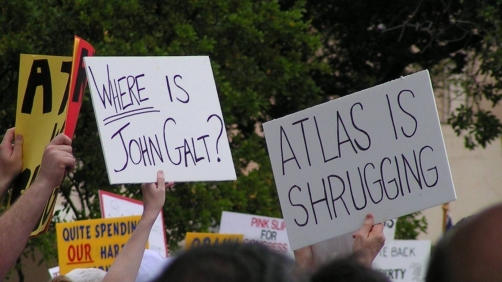 Ken Guidry — The Playlist
Well, "Atlas Shrugged: Who Is John Galt?" is still an actual thing that is happening and the producers are continuing a trend that they started with the second film: bringing in an entirely new cast. For the final installment of the trilogy, John Galt will be played by Kristoffer Polaha ("Devil's Knot"), Laura Regan ("Unbreakable," "Mad Men") will play Dagny Taggart, and the rest of the main cast includes Rob Morrow, Eric Allan Kramer, and Joaquim de Almeida. Production on the film has just begun and producers are hoping to release the film this upcoming September, right in time for the midterm elections.
I am so done with this series of films. While I may agree on a majority of political issues (not all) with many of the ideals of Ayn Rand, the whole creative process behind these films is completely missing in action. Why must the series be recast every time? Ugh.