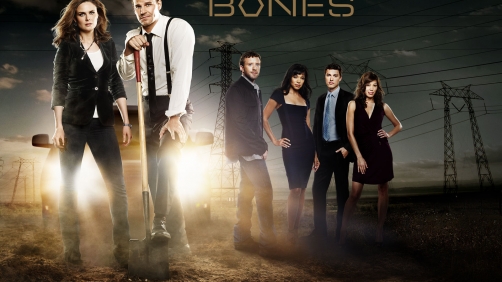 Tierney Bricker — E Online
Break out the celebratory tin!

Bones has officially been renewed for a 10th season by Fox, the network announced on Wednesday.

And that wasn't the only good news Fox had in store for fans of David Boreanaz and Emily Deschanel's long-running drama: it's moving back to Monday night! Beginning March 10, Bones will return to its old timeslot, Monday at 8 p.m. Kitchen Nightmares is set to take over Bones' current timeslot, Fridays at 8 p.m., on Friday, Feb. 28.
Oh, geez guys! Enough already. This show is way past the point of being any good. It makes me sad and upset because this show used to be so good. But they have let it go on far too long and they keep doing weirder and stupider things to "try to keep it interesting". And most of all it upsets me because I've never quit a show before this one. But I've already quit this show, because ENOUGH! Let it end gracefully guys!