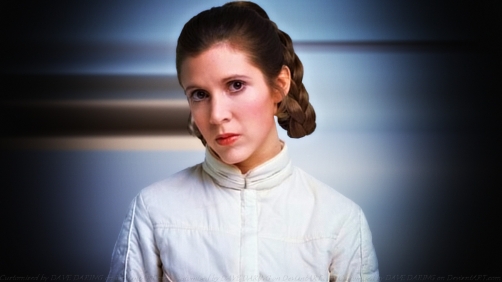 Sean O'Connell — CinemaBlend.com
While speaking with TV Guide about the upcoming Big Bang spot, she revealed that she, Mark Hamill and Harrison Ford are expecting to start working on J.J. Abrams' Star Wars: Episode VII in March or April. Wha wha wha?! Not only that, she elaborated on the look she hopes to sport in the sequel:

"I'd like to wear my old [cinnamon buns] hairstyle again — but with white hair. I think that would be funny."

Now, this is the closest thing we've seen to an actual confirmation to Fisher, Hamill and Ford appearing in Abrams' Star Wars movie, even though the tea leaves have suggested the involvement of the original trio for some time now. The actors have all gone on record to discuss the project. Abrams even reportedly reworked the scriptrecently to put more emphasis on the original characters of Luke Skywalker, Princess Leia and Han Solo to give them one more adventure.
That sounds about right for a 2015 release.