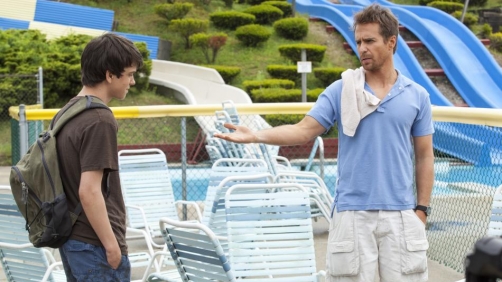 Chad Hopkins - ChadLikesMovies
2013 was a pretty great year for me. I saw more films than ever before, largely due to my involvement in The MovieByte Podcast with my friend TJ. If I totaled everything correctly, I saw 40 new films this year in theaters, so this list is drawing from a pretty wide selection.

An important note: this is a list of favorite films, which may conflict with my ratings. My ratings are usually based on a combination of both quality and enjoyment, whereas this list will mostly be based on enjoyment with quality mixed in just a bit.
Chad and I talked about my top twenty, and his top ten on the latest episode of The MovieByte Podcast. While his top ten are different from the films I put in my top ten slots for the year, every one of these choices make sense and are worthy to be there.
Don't let anyone tell you that 2014 was not a great year for films. Sure we had a bit of a slump in the summer there and some truly, horrifyingly bad films like Man of Steel were cranked out, but man we had some great films this year as evidenced by how hard it is to choose the top films. There were definitely films that I had to remove out of my top twenty to get down to twenty, that I felt should have been in my top ten. So yeah, seems like it was a great year for film to me.