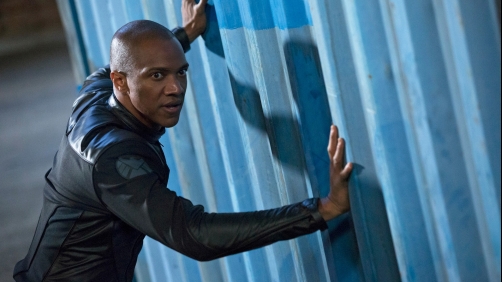 Craig Byrne — SHIELD Site
- We already knew Jaimie Alexander would be showing up as Sif in the 15th episode of the show. But what was also revealed today is that the character Lorelai from the Walt Simonson run of Thor will be appearing in her episode. She will be played by Elena Satine, who played Mera on Smallville.

- Confirmed in two clips – first by name, and then we actually saw him in action – is that "Mike Peterson," the character played by J. August Richards, is indeed now the Marvel Comics character Deathlok. A cyborg, Deathlok first appeared in Marvel Comics 40 years ago, and had a popular series in the early 1990′s.

- Stan Lee appears in the next new episode of Agents of S.H.I.E.L.D., which airs February 4.
Since I was never into comics when I was younger I have no idea who these characters are. I do like that Mike Peterson is going to be a recurring character, and I hope they're not making him full on villain because that would be sad.