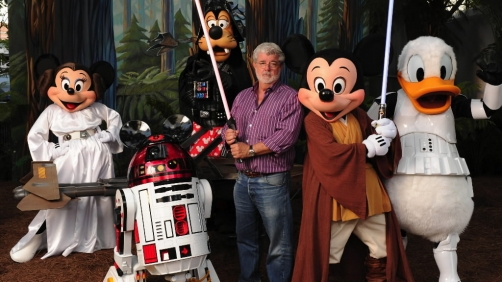 James Plafke - Geek.com
The complicated Star Wars canon can be separated into two groups. The official, main Star Wars canon is composed of the (currently) six feature films and the animated Clone Wars series, while the expanded universe is composed of everything else — every weird book you see in the sci-fi section of Amazon, every video game, and every comic.

The canonical Star Wars universe is a mess, and now that Disney owns the franchise, the House that Mouse built has appointed a committee to sifting through that mess, and determining what the official Star Wars canon will be.
Disney, Lucasfilm, Star Wars, Expanded Universe, and a Committee. What could go wrong?
Seriously though, if we're going to mess about with Canon and make official decisions about what's in and what's out, can we just scrub the prequels and all the animated garbage Lucasfilm has churned out?