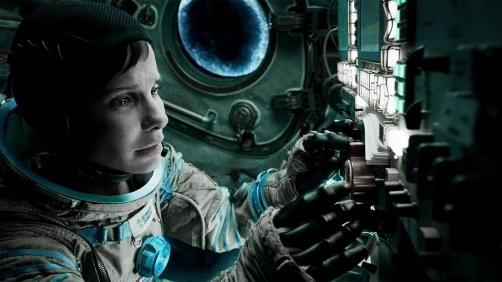 Dave Trumbore — Colider.com
After winning a Golden Globe for Best Director, Alfonso Cuarón's Gravity will be returning to theaters this weekend. In case you missed the buzz-worthy sci-fi thriller, you'll now be able to experience it on the big screen. It's no coincidence that the 86th Annual Academy Awards' nominations list will be unveiled this Thursday either. As Adam has expressed in his Oscar Beat column, Gravity, its director, and star Sandra Bullock will likely be up for some major awards.
That's right folks, the best movie of 2013 is coming back to theaters because, well, it deserves it! If for some reason you were a lazy bum and did not get your bottom out of your lazy boy to go to the theater and see this one, now is your opportunity to rectify such a major mistake!