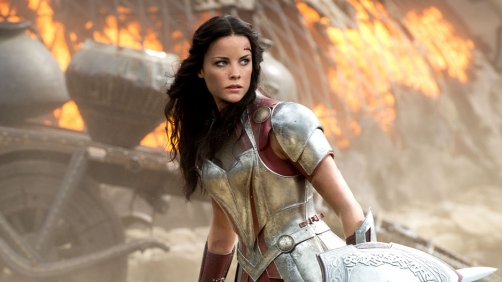 Marvel.com
The Lady Sif is making a trip to Midgard, and her journey will lead her straight to our favorite Agents of S.H.I.E.L.D.

That's right, True Believers, Jaimie Alexander will make a special guest appearance as Sif in an upcoming episode of "Marvel's Agents of S.H.I.E.L.D.," reprising her role from Marvel's "Thor" and "Thor: The Dark World"!

Last seen in "Thor: The Dark World"—now the third largest grossing Marvel Studios film—Sif has come to Earth with a very specific mission. Unfortunately, we can't tell you just what brings her to our neck of the woods just yet.
Hey, that's good news! It seems like to me her character has not been properly utilized just yet. They made a little something of some tension between her and Jane in Thor: The Dark World, but it never really went anywhere. And I always tend to want to see more from under-utilized characters that are likeable so this should be fun.