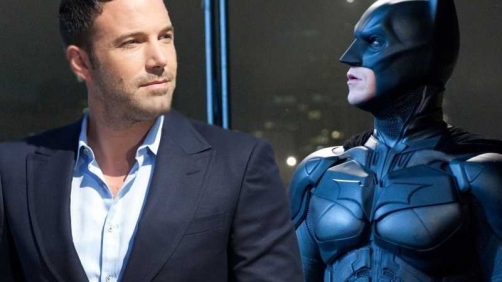 Angie Han - /Film
Entertainment Tonight caught up with the actress on the SAG Awards red carpet. "I've seen the suit," said the former Elektra star. "The suit is unbelievably cool. It's a total reinvention. It looks great."

Unfortunately, Garner didn't get into details on how, exactly, Affleck's Batsuit would differ from earlier ones. But so far, pretty much everything we've heard indicates that the Batman vs. Superman costumers are trying to move away from Christian Bale's look in the Christopher Nolan movies.
Because the desire to differentiate one's self always leads to the best creative works…
Okay, okay, I do kind of feel for the folks making this film coming straigh off the heals of Nolan's Batman. Batman is who he is, and yet somehow you've got to make it look like you are doing something different. And yet what Nolan did was good — great in fact — and highly respected.
I've got an idea, lets scrap this entire film.