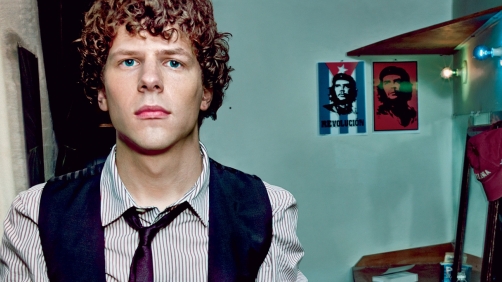 Dave McNary - Variety
Warner Bros. Pictures has cast Jesse Eisenberg as Lex Luthor and Jeremy Irons will play Alfred in the upcoming Superman-Batman film.

The castings, announced Friday, come two weeks after Warner pushed production on the untitled "Superman-Batman" movie to the second quarter of this year and set a release date of May 6, 2016 as the studio departed from a July, 2015 slot.
Huh. I don't even… wait, what?!?
File this under, did not see this coming. But same with Affleck I guess. And again with Gal Gadot. Let's just file this movie under, "least expected casting," shall we?
After getting over my initial shock I think this could work. In the modern world an evil genius would be more like a Mark Zuckerberg type, right? My only question now is, will he shave his head?
Irons is replacing Michael Caine, who portrayed Alfred in all three Christian Bale Batman films.
Weird.