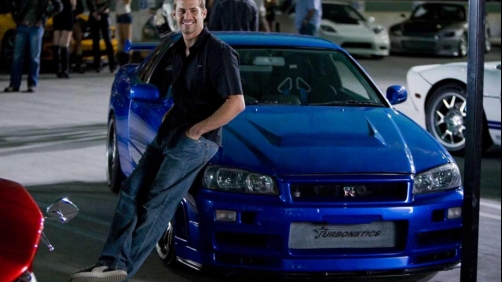 Kevin Jagernauth - The Playlist
According to THR, the footage that Walker shot before his death will be utilized, and the script by Chris Morgantweaked, so that the character of Brian O'Conner can exit the film, but he won't be killed off. In short, they are trying to find a respectful way to handle the loss of Walker, without removing him entirely from the sequel and still working within the framework and story of the film. Makes sense, though we understand why the movie was pushed, as it's not something you want to rush to make work.
I'm not a fan so I may not know what I'm talking about, but I wonder if ultimately, no one is going to end up happy either way. If they were to let him go out with a bang somehow, many would cry foul and say that they were being disrespectful of Paul Walker and his death. But going with a soft out somehow (and it's anyone's guess how they plan to do that), we're already seeing fans saying that, no, they think the guy should go out with a bang and a good death.
There seems to be no great way to get out of this quagmire. So if your a Fast and Furious fan, be sure to cut them some slack, it seems like they're trying to figure out how to do the right thing.