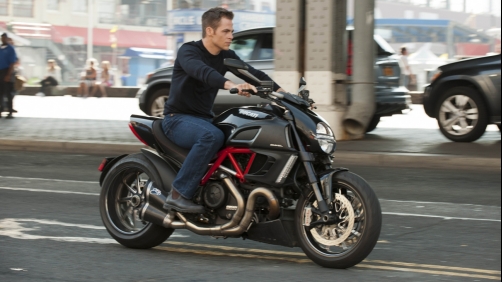 Prepare to be wowed, or disapointed, I don't really know which yet. This weekend is the reboot of a franchise that I tend to like in general and it makes me a little nervous. Of course things might also get a little bit nutty. Or you could go for a ride along. Whatever works best for you this weekend.
Jack Ryan: Shadow Recruit — PG-13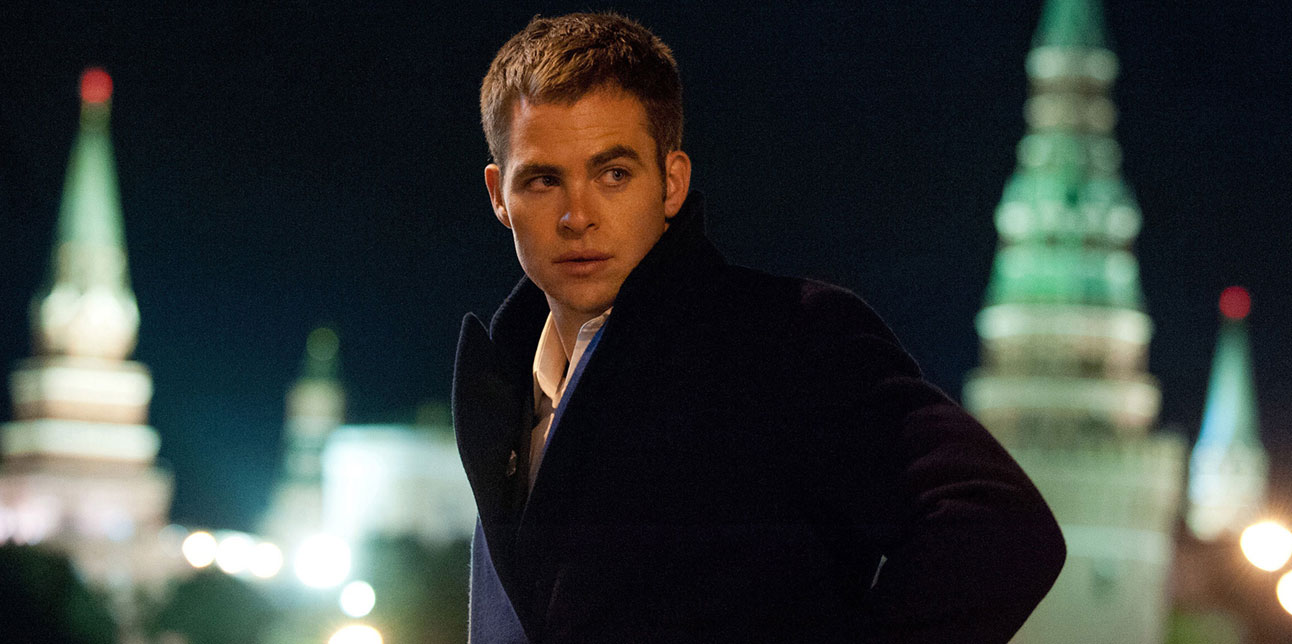 Jack Ryan used to be a CIA analyst who would accidentally get himself into all sort of trouble and strange international situations that resulted in action. Well it doesn't look like that's the case anymore. Now he's a secret agent who's looking for the action.
Frankly, I hope the film is better than I think it's going to be. I want to like it and I want it to be good but I have severe doubts. The fact that it was moved to a January release also does not speak well for it. I'll know for sure this weekend because this is the film I'm going to see and it's the one we'll be talking about on The MovieByte Podcast.
To his friends and loved ones, young Jack Ryan (Chris Pine) appears to be an ordinary executive; however, he has secretly worked for the CIA for years. Ryan was originally brought in to crunch global data, but when he uncovers a carefully planned scheme to crash the U.S. economy and spark global chaos, he becomes the only man with the skills to stop it. Now a full operative, Ryan finds himself caught between his secretive handler, his clueless fiancee and a brilliant Russian leader.
1 hr 45 min
PG-13 | Intense Action, Brief Strong Language and Sequences of Violence
Cast: Chris Pine, Keira Knightley, Kevin Costner, Peter Andersson, Kenneth Branagh
Director: Kenneth Branagh
Genres: Action/Adventure, Suspense/Thriller
See or not: Tentative See
---
The Nut Job — PG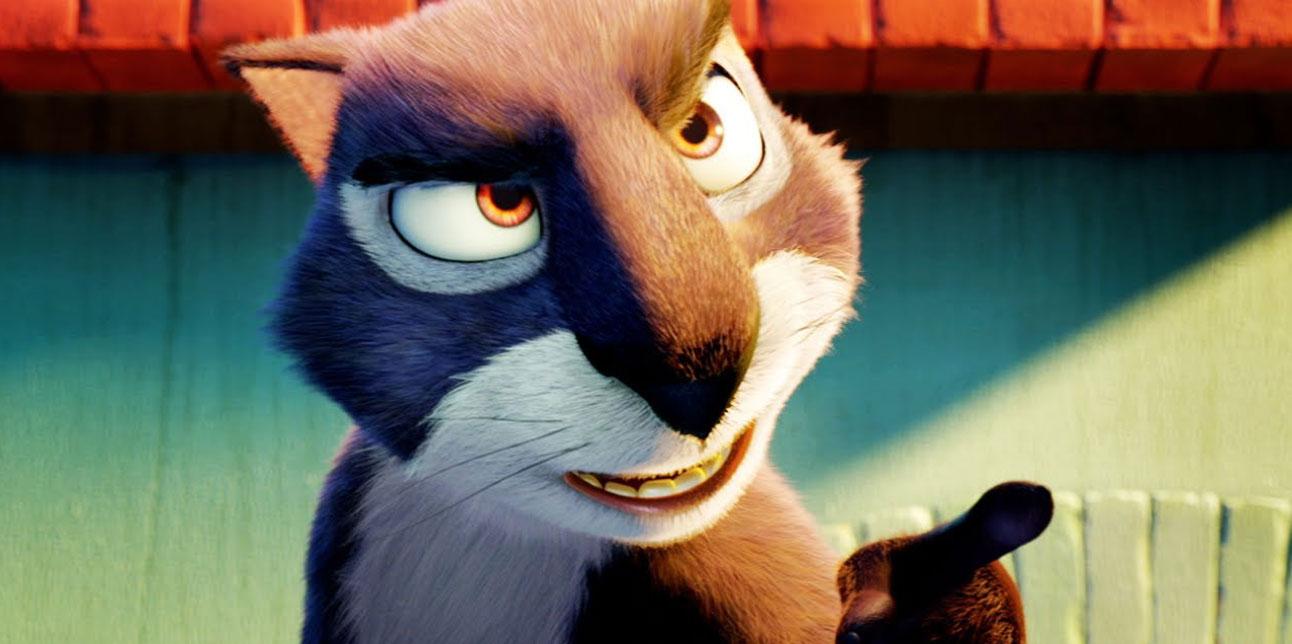 Do I have to tell you that this looks bad? I just rewatched the trailer to make sure. Yep, it looks pretty terrible. Let's avoid this one, m'kay?
In animated 3D, THE NUT JOB is an action-packed comedy in fictional Oakton that follows the travails of Surly (voiced by Will Arnett), a mischievous squirrel, and his rat friend Buddy, who plan a nut store heist of outrageous proportions and unwittingly find themselves embroiled in a much more complicated and hilarious adventure.
1 hr 26 min
PG | Rude Humor and Mild Action
Cast: Will Arnett, Brendan Fraser, Liam Neeson
Director: Peter Lepeniotis
Genres: 3D, Animated, Comedy, Family
See or not: Not!
---
Ride Along — PG-13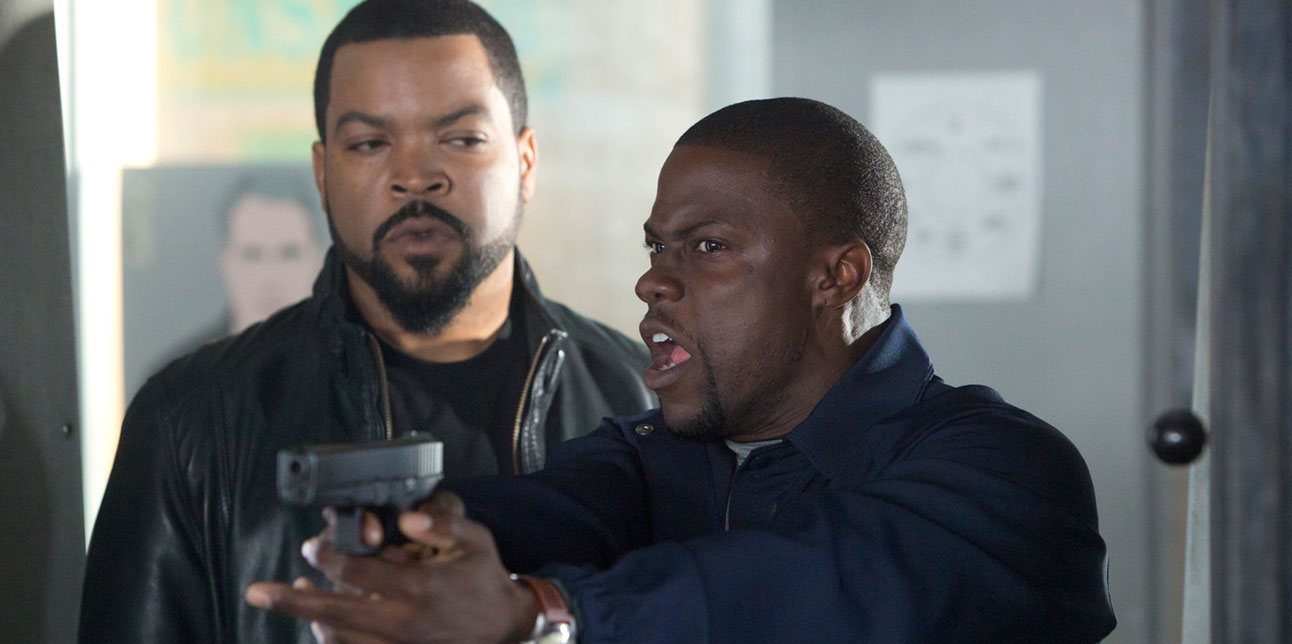 Oh man, I'd rather see The Nut Job. In fact, I think I'd rather extract my finger nails with a pair of rusty pliars than see this.
Kevin Hart and Ice Cube lead the lineup in Ride Along, the new film from the director and the producer of the blockbuster comedy Think Like a Man. When a fast-talking guy joins his girlfriend's brother—a hot-tempered cop—to patrol the streets of Atlanta, he gets entangled in the officer's latest case. Now, in order to prove that he deserves his future bride, he must survive the most insane 24 hours of his life.
1 hr 39 min
PG-13 | Sequences of violence, sexual content and brief strong language.
Cast: Ice Cube, Kevin Hart, John Leguizamo, Bruce McGill, Tika Sumpter
Director: Tim Story
Genres: Action/Adventure, Comedy
See or not: NOT!
---
Lone Survivor — R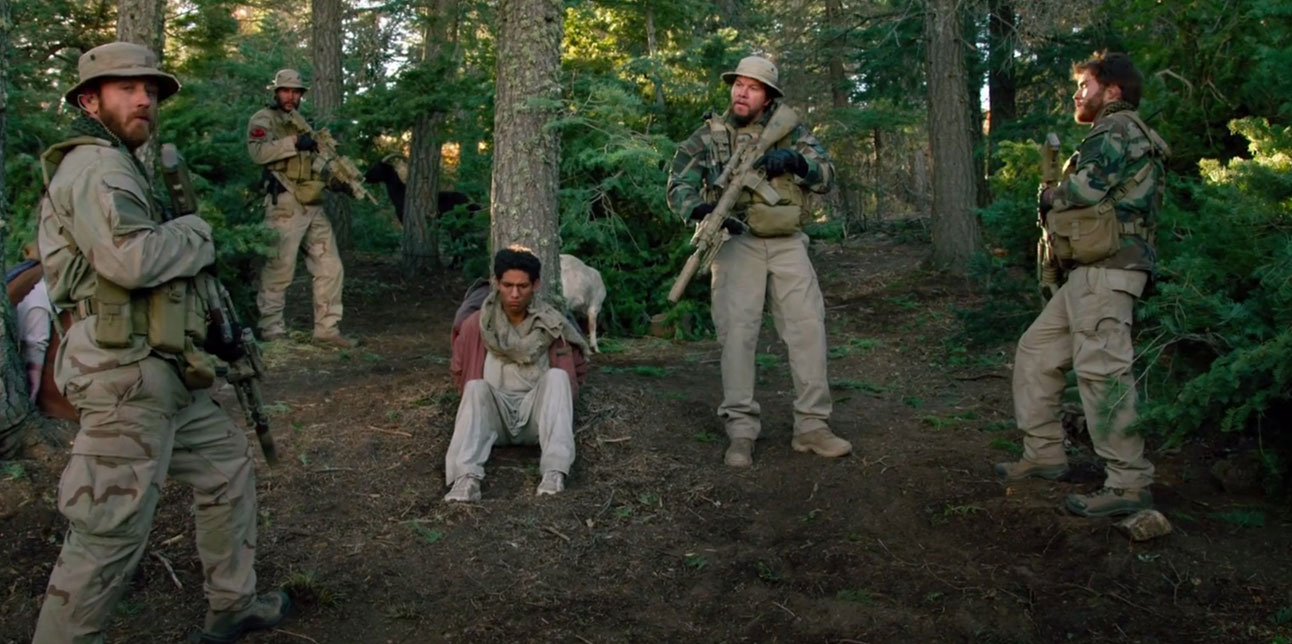 I'm sorry I did not post this last week, I completely missed it. Frankly it may be a mental block because I had kind of put it out of my mind. I saw the trailer and I was really not interested. I just don't want another "guys war movie". But it's getting pretty good critical reviews. And audiences love it. If it's your thing you should go see it.
LONE SURVIVOR, starring Mark Wahlberg, tells the story of four Navy SEALs on an ill-fated covert mission to neutralize a high-level Taliban operative who are ambushed by enemy forces in the Hindu Kush region of Afghanistan. Based on The New York Times bestseller, this story of heroism, courage and survival directed by Peter Berg (Friday Night Lights) also stars Taylor Kitsch, Emile Hirsch, Ben Foster and Eric Bana.
2 hr 1 min
R | Strong Bloody War Violence and Pervasive Language
Cast: Mark Wahlberg, Ben Foster, Emile Hirsch, Taylor Kitsch, Eric Bana
Director: Peter Berg
Genres: Action/Adventure, Drama
See or not: Sure, go see it.
---
Frozen — PG
This doesn't look like something I'm personally all that interested in — but then, I'm known to be a little bit cranky about goofy looking films every now and then.
Chad and Joe sure liked it. I got "deathly" ill around the time this film came out, lost my voice and everything, so Joe stepped in and reviewed the film with Chad on The MovieByte Podcast, so you should check that out.
In "Frozen," fearless optimist Anna (voice of 'Kristen Bell' ) teams up with rugged mountain man Kristoff (voice of 'Jonathan Groff' ) and his loyal reindeer Sven in an epic journey, encountering Everest-like conditions, mystical trolls and a hilarious snowman named Olaf in a race to find Anna's sister Elsa (voice of Idina Menzel), whose icy powers have trapped the kingdom of Arendelle in eternal winter. Encountering Everest-like conditions, mystical trolls and a hilarious snowman named Olaf, Anna and Kristoff battle the elements in a race to save the kingdom.
1 hr 8 min
PG
Cast: Kristen Bell, Idina Menzel, Jonathan Groff, Josh Gad, Santino Fontana
Director: Chris Buck, Jennifer Lee
Genres: Action/Adventure, Animated
See or not: See (Chad and Joe Recommendation)
---
The Legend of Hercules 3D — PG-13
This film doesn't look very good. I'm gonna go with cheesy love story based on the trailer. I really have nothing more to say about it.
In the epic origin story THE LEGEND OF HERCULES, Kellan Lutz stars as the mythical Greek hero – the son of Zeus, a half-god, half-man blessed with extraordinary strength. Betrayed by his stepfather, the King, and exiled and sold into slavery because of a forbidden love, Hercules must use his formidable powers to fight his way back to his rightful kingdom. Through harrowing battles and gladiator-arena death matches, Hercules embarks on a legendary odyssey to overthrow the King and restore peace to the land.
PG-13 | Violence, Intense Combat Action and Some Sensuality
Cast: Kellan Lutz, Scott Adkins, Liam McIntyre
Director: Renny Harlin
Genres: 3D, Action/Adventure
See or not: Probably Not
---
I wanted to see this film. I was interested in the story, it's Martin Scorsese, etc. But I have to say, given what I know about this film, that my personal opinion is that under no circumstances should you go see this film. Again, that's based on a what I know. I do not plan to see this film. My understanding is that it is filled with graphic sex (to the point of what could be considered pornography) and nudity, and all manner of debauchery. It is one thing to depict that this is the lifestyle these men led, it's another thing to revel in it. It seems to me that The Wolf of Wall Street is doing the latter.
In 1987, Jordan Belfort (Leonardo DiCaprio) takes an entry-level job at a Wall Street brokerage firm. By the early 1990s, while still in his 20s, Belfort founds his own firm, Stratton Oakmont. Together with his trusted lieutenant (Jonah Hill) and a merry band of brokers, Belfort makes a huge fortune by defrauding wealthy investors out of millions. However, while Belfort and his cronies partake in a hedonistic brew of sex, drugs and thrills, the SEC and the FBI close in on his empire of excess.
2 hr 59 min
R | Graphic Nudity, Drug Use, Language Throughout, Some Violence and Strong Sexual Content
Cast: Leonardo DiCaprio, Jonah Hill, Margot Robbie, Matthew McConaughey, Kyle Chandler
Director: Martin Scorsese
Genres: Documentary
See or not: NOT!!!
---
The Hobbit: The Desolation of Smaug — PG-13
In short, this film isn't the best thing every made but it's worth watching.
If you were keeping up with MovieByte last year, you might recall that while I did not exactly pan the film and call it worthless or trample it to a million pieces under the feet of my bunny rabbits drawing my weird woodland sled thing, I definitely had some criticism of that film. Indeed, I had criticism even of the whole idea of making a single book into a trilogy. I continue to maintain that this trilogy would have been fantastic as a single film, trimmed to be watchable, inclusive of the parts that are important, and certainly not added unto for no good reason.
That first film was flabby, and at times aimless. And much of the flab and aimlessness can be attributed — in my opinion — to additions to the story that Tolkien did not write. I also had some harsh criticism of the CGI. Some of it was spectacular (Gollum was exceptional), and some of it was just plain amateurish to the point of laughter (Azog).
I'm spending a lot of time talking about the previous film so let me come to the point. This film is better than An Unexpected Journey. It is better paced, stays more interesting more consistently, and has a lot going for it. It was not better enough to get up into my "4 star" territory, but a decent film and worth seeing. Set the expectations that it's not the master piece that any of the Lord of the Rings films are and you'll be good to go. I saw this film twice, once in standard 2D 24FPS and once in 3D HFR. I far prefer the standard 2D 24FPS.
I wrote a reivew, and four of us, myself, Chad, Fizz, and Clark gathered to talk about it on The MovieByte Podcast episode 73.
Having survived the first part of their unsettling journey, Bilbo Baggins (Martin Freeman) and his companions (Ian McKellen, Richard Armitage) continue east. More dangers await them, including the skin-changer Beorn and the giant spiders of Milkwood. After escaping capture by the dangerous Wood Elves, Bilbo and the dwarves journey to Lake-town and, finally, to the Lonely Mountain, where they face the greatest danger of all: the fearsome dragon Smaug (Benedict Cumberbatch).
2 hr 40 min
PG-13 | Frightening Images and Fantasy Action Violence
Cast: Ian McKellen, Martin Freeman, Richard Armitage, Benedict Cumberbatch, Evangeline Lilly, Lee Pace, Luke Evans, Ken Stott, James Nesbitt, Orlando Bloom
Director: Peter Jackson
Genres: Action/Adventure, Sci-Fi/Fantasy
See or not: See
---
Saving Mr. Banks — PG-13
I don't really harbor the best of feelings toward Marry Poppins, but I suspect that's because I watched about 50 bazillion times as a kid, and then the 50 bazillionth and one broke the camels back. I did recently re-watch the film, and it's just as weird and in some ways terrible as I remember. But it could also be delightful.
I do feel like I would have enjoyed this film more if I had enjoyed Disney's Mary Poppins more. That said, I did enjoy Saving Mr. Banks quite a lot. I only wish that Disney had not made it because it does feel slightly like a P.R. piece for Disney (surprise surprise). I reviewed it and gave it 4 out of 5 stars. And then Chad and I talked about it on The MovieByte Podcast #75. I also did a ByteSized Video Review of the film.
When Walt Disney's daughters begged him to make a movie of their favorite book, P.L. Travers' "Mary Poppins," he made them a promise—one that he didn't realize would take 20 years to keep. In his quest to obtain the rights, Walt comes up against a curmudgeonly, uncompromising writer who has absolutely no intention of letting her beloved magical nanny get mauled by the Hollywood machine. But, as the books stop selling and money grows short, Travers reluctantly agrees to go to Los Angeles to hear Disney's plans for the adaptation. Armed with imaginative storyboards and chirpy songs from the talented Sherman brothers, Walt launches an all-out onslaught on P.L. Travers, but the prickly author doesn't budge. It is only when he reaches into his own childhood that Walt discovers the truth about the ghosts that haunt her, and together they set Mary Poppins free to ultimately make one of the most endearing films in cinematic history.
2 hr 5 min
PG-13 | Thematic elements including some unsettling images
Cast: Emma Thompson, Tom Hanks, Colin Farrell, Bradley Whitford, Paul Giamatti
Director: John Lee Hancock
Genres: Drama
See or not: See (I think)
---
Her — R
So this film looks completely bizarre. A guy falling in love with a computer Operating System that is apparently sentient? Where can that story even go? And yet apparently it's supposed to be a really good film. In fact the critic rating on Rotten Tomatoes is 92%, and the audience isn't terribly far behind at 86%.
I have heard that Scarlett Johansson's voice work in this film as the OS is second to none. I plan to see it, though the R rating for brief graphic nudity does worry me. Maybe I won't. We'll see.
A sensitive and soulful man earns a living by writing personal letters for other people. Left heartbroken after a long love affair ends, Theodore (Joaquin Phoenix) becomes fascinated with a new operating system which reportedly develops into an intuitive and unique entity in its own right. He starts the program and meets "Samantha" (Scarlett Johansson), whose bright voice reveals a sensitive, playful personality. Though "friends" initially, the relationship soon deepens into love.
1 hr 59 min
R | Language, Brief Graphic Nudity and Sexual Content
Cast: Joaquin Phoenix, Amy Adams, Scarlett Johansson, Rooney Mara, Chris Pratt, Olivia Wilde
Director: Spike Jonze
Genres: Romance
See or not: Unknown, but apprehensive
---
The Hunger Games: Catching Fire — PG-13
Wow! This film is SO good! The books, while having a good story behind them, are very poorly written. The first film by directory Gary Ross was decent, but also had it's flaws which I attribute to some unfortunate decisions by Ross. This film does away with almost every complaint I might have made against the first film. It is extrememly well done. The character development is paramount, the story is sound, the cinematography is great. In short, this film improves upon the first in every conceivable way and then some.
Chad, Fizz, and I talked about this film on The MovieByte Podcast Episode 70, and I released a video review about the film. Be sure to check those out!
THE HUNGER GAMES: CATCHING FIRE begins as Katniss Everdeen has returned home safe after winning the 74th Annual Hunger Games along with fellow tribute Peeta Mellark. Winning means that they must turn around and leave their family and close friends, embarking on a "Victor's Tour" of the districts. Along the way Katniss senses that a rebellion is simmering, but the Capitol is still very much in control as President Snow prepares the 75th Annual Hunger Games (The Quarter Quell) - a competition that could change Panem forever.
2 hr 26 min
PG-13 | For intense sequences of violence and action, some frightening images, thematic elements, a suggestive situation and language.
Cast: Jennifer Lawrence, Woody Harrelson, Josh Hutcherson, Liam Hemsworth, Elizabeth Banks
Director: Francis Lawrence
Genres: Action/Adventure
See or not: SEE!!!!!!!!!
---
The Secret Life of Walter Mitty — PG
This looks really boring to me. It's also not getting great critical reviews. So, I'll pass.
Walter Mitty (Ben Stiller), an employee at Life magazine, spends day after monotonous day developing photos for the publication. To escape the tedium, Walter inhabits a world of exciting daydreams in which he is the undeniable hero. Walter fancies a fellow employee named Cheryl (Kristen Wiig) and would love to date her, but he feels unworthy. However, he gets a chance to have a real adventure when Life's new owners send him on a mission to obtain the perfect photo for the final print issue.
1 hr 54 min
PG | Some Crude Comments, Language and Action Violence
Cast: Ben Stiller, Kristen Wiig, Patton Oswalt, Shirley MacLaine, Adam Scott, Kathryn Hahn
Director: Ben Stiller
Genres: Comedy, Sci-Fi/Fantasy
See or not: Meh