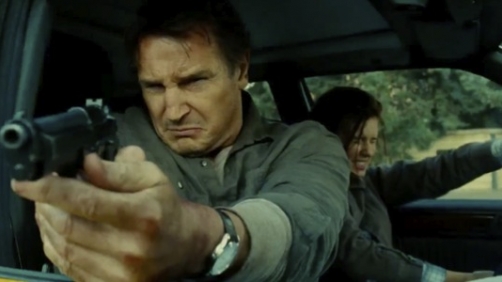 Kevin Jagernauth — The Playlist
Deadline reports that the awesomely named "Taken 2" helmer Olivier Megaton will be back to direct "Taken 3," with Liam Neeson set to reprise his role as the man with special skills. Even more, Forest Whitaker is in talks to join the cast — which will also include Maggie Grace — though there's no word yet on his role. Villain? Ally? Guess we'll see, but hopefully Bryan Mills has learned that he probably shouldn't travel in Europe for a while. In case you were wondering, Luc Besson and Kamen both wrote the script this time out too.
This is not going to end well. See also: Taken 2: Please Take It Back.