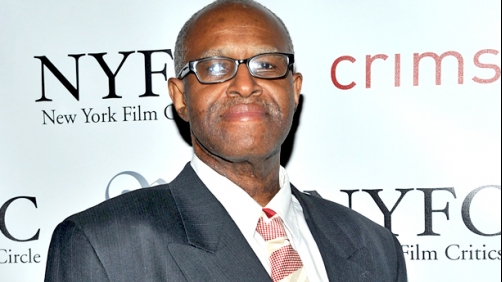 Owen Gleiberman — Entertainment Weekly
This morning, the members of the New York Film Critics Circle, including me, voted to expel Armond White, the former critic of the now-defunct New York Press (and currently the editor and movie critic of CityArts), from the group. To me, it was a sad moment — pathetic, really, though Armond brought it on himself. A week ago, at the Circle's annual awards dinner, White made a rude and bellicose spectacle of himself, as he did the year before, by heckling one of the winners — in this case, Steve McQueen, the director of 12 Years a Slave, a movie that White, in his review, had dismissed as "torture porn." Make no mistake: He has every right to dislike 12 Years a Slave, a movie that he considers not a powerful historical docudrama but a sensationalist feel-bad fantasy that is subtly designed to make white people feel good about their own guilt.
Right. If he wants to hate on the film, then by all means he should do so. But he should not heckle the director of the film during the awards ceremony. It's more than rude. It's disgusting. It's mean spirited. It's poor sportsmanship. It is conduct unbecoming of a proper film critic and lacking the understanding of good decorum.
As I pointed out, Dave Chen of the Slash Filmcast interviewed Armond White in which he flatly denied doing what has been alleged against him. But there seem to have been too many people who saw and heard for the denial to work.
I have just a few more thoughts on the situation which I talked about on episode 74 of The MovieByte Podcast, so check that out for more.
In any event, I am not sad he was kicked out.