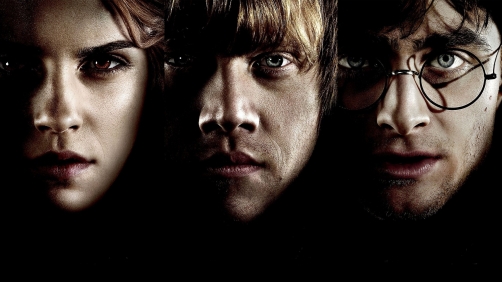 Andrew Sims — Hypable
In a new interview conducted by Emma Watson, Harry Potter author J.K. Rowling drops a bombshell: She's not so sure she should have put Ron and Hermione together.

The shocking revelation came in the new issue of Wonderland, of which Watson is a guest editor this month. The comments were obtained by The Sunday Times.

Rowling says that she should have put Hermione and Harry together in the Harry Potter series instead of Hermione and Ron, according to the publication's headline, which reads, "JK admits Hermione should have wed Harry."
Okay, now she's just messing with us. Harry and Hermione were never meant to end up together. Harry and Ginny were always the correct (and perfect pairing) and I couldn't have been happier that in the epilogue of the book, Harry and Ginny are happily married with children. Putting Harry and Hermione together would have been catering to the classic trope of leading man and leading lady should be together. And that just doesn't seem very much like something Rowling would do. She sticks to conventions throughout her story-telling, but in much more subtle ways.
And for those of you talking about how she's right, Harry and Hermione should have been together and point to their time without Ron in the Forrest (especially in the film), I think you are forgetting how miserable Hermione was without Ron and why Harry was trying so hard to help and comfort Hermione in the first place. She loved Ron and his betrayal was hard to bear.
Anyway, I'm glad she's not doing something like re-writing and retrofitting somehow because I like the books just the way they are, and I think the relationships are perfect. The entire series is nothing short of masterful and she should quit questioning her work.