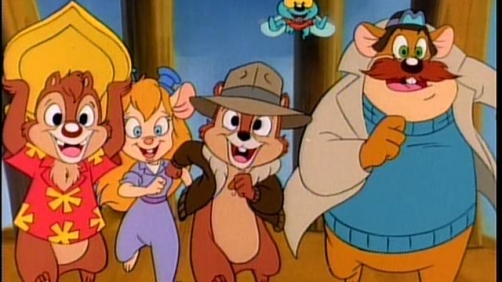 Inside the Magic
There's no case too big, no case too small. When you need help just call: Ch-ch-ch Chip and Dale Rescue Rangers!

The Disney Afternoon classic animated series is headed to the big screen in a film being described as an "origin story" for the popular crime-fighting critters. Much like "Alvin and the Chipmunks" and the recent "Smurfs" movies, the upcoming "Rescue Rangers" movie will feature CG characters in a live action world, not 2D animation like the old cartoon.
I remember watching this as a kid though I don't remember a whole lot about it so maybe I'm not qualified to give my opinioin on this, but I will anyway. This seems silly and I don't think it will end well.