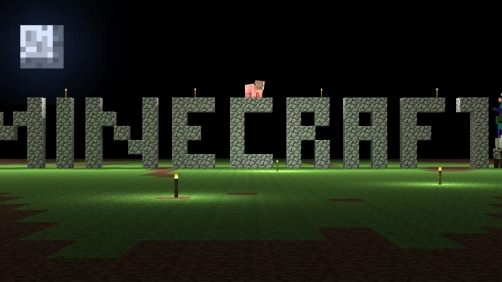 Adam Chitwood — Collider
I discovered Minecraft sometime last year and went through quite a long period of time of being addicted to what appears on the surface to be a rather simple game. For those of you out there who have given the survival/creation game a try know exactly what I'm talking about.
Now what if I told you that the game was being adapted into a film?
That's right! Collider reports that Warner Bros. has acquired the film rights to this popular video game, hot off the success of the very successful The LEGO Movie.
Indeed, Deadline reports that Warner Bros. has tapped LEGO Movie co-producer Roy Lee to produce Minecraft alongside Jill Messick (Mean Girls). There's no word on what the Minecraft movie will actually look like as the ink is still dry on the rights acquisition, but it will apparently be a live-action film and is already generating "huge" interest from writers and filmmakers.
Though I must admit to being a bit skeptical - especially regarding that "live-action' bit - WB just did what no one thought to be possible and created a financially successful, critically-acclaimed adaptation of a building blocks game, and, for that reason, I have hope.
From one block game to another!