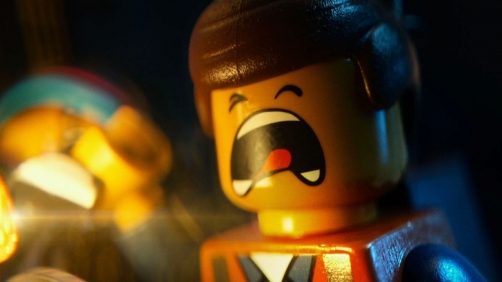 Angie Han — /Film
Then The Lego Movie hit theaters, dominating the box office and earning stellar reviews besides. Suddenly, a Monster Trucks movie looks like a good idea. Such a good idea, in fact, that it's begun casting, with Suburgatory's Jane Levy and X-Men: First Class's Lucas Till eyed for the leads.
No. Just no.
Meanwhile, with $197 million in the bank and counting, The Lego Movie is sure to get a follow-up. But the question Warner Bros. is pondering right now is whether to move ahead with both The Lego Movie 2 and the planned Ninjago spinoff, and if so, which one it wants to make first.
Say what?
Under the studio's deal with the toymaker, it only has the rights to one Lego Movie sequel. After that, the producers will be allowed to take the franchise elsewhere. Making Ninjagofirst would help to bolster the studio's relationship with Lego before they get the pieces in place for The Lego Movie 2.
Oh, now it makes sense. Let's run the franchise into the ground for all we're worth first! Just make The LEGO Movie 2, please!