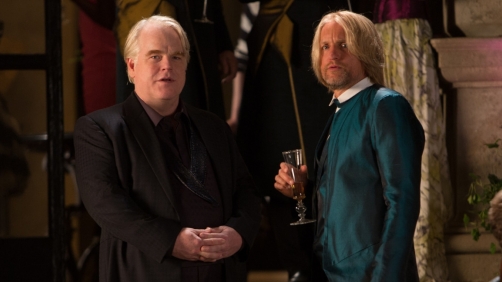 Angie Han — /Film
On Monday morning, we reported Philip Seymour Hoffman had shot enough of his The Hunger Games: Mockingjay role before his passing that the release dates for the two-parter have not shifted. But he still had seven days of filming left on Part 2 and, unsurprisingly, that's leading to some complications.

According to insiders at the studio, the late Hoffman still had one major scene left to shoot when he died. The filmmakers are now scrambling to work around his absence, possibly by digitally inserting him into some scenes.
One major scene left to shoot is nothing to sneeze at. Depending on which scene it is though, inserting him digitally may be the best route to take. If he has any speaking to do that's going to be hard. We've gotten really good at creating people digitally, but replicating their voice is still well beyond our reach.
But I'll tell you this, I really hope the scene in question remains a secret until after I've seen the film because I want to see if I can tell it, or if it works. I don't want to know before hand.