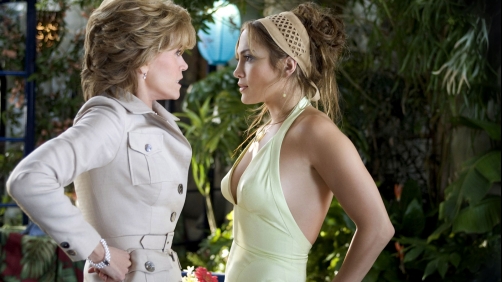 Angie Han — /Film
South Carolina woman Kayla Michelle Finley was sent to jail last week for failing to return a copy of the Jennifer Lopez comedy Monster-in-Law that she'd rented nine years ago. Although the store where she originally picked up the tape, Dalton's Video, has since shut down, the warrant for her arrest never expired.

According to Fox Carolina, Finley, 27, had gone to the Pickens County Sheriff's Office to report an unrelated crime, only to be "shocked and disgusted" when she was arrested for not returning Monster-in-Law in 2005. She was charged with petty larceny, a misdemeanor, and spent Thursday night in jail. A judge released Finley on Friday morning on a $2,000 bond.
What are we coming to? It's a $20.00 movie that could easily have been lost or misplaced. Heaven knows I've returned movies late in my time. Charge the woman $20 and move on with life. There is no way on this earth she should have been arrested over this!
Also, isn't the fact that she had what looks like a horrible JLo movie in her posetion for so long punishment enough?