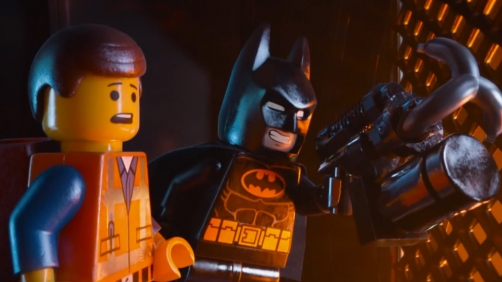 Decisions, decisions. On the one hand, maybe you'd like to hang out in Pompeii and catch a cheesy (and obviously tragic) love story before the city is buried by Mt. Vesuvius.
On the other hand, perhaps you'd rather spend some time getting to know Amber Heard and Kevin Costner while they figure out who to kill in the space of three days — or, something like that.
New This Weekend
Pompeii — PG-13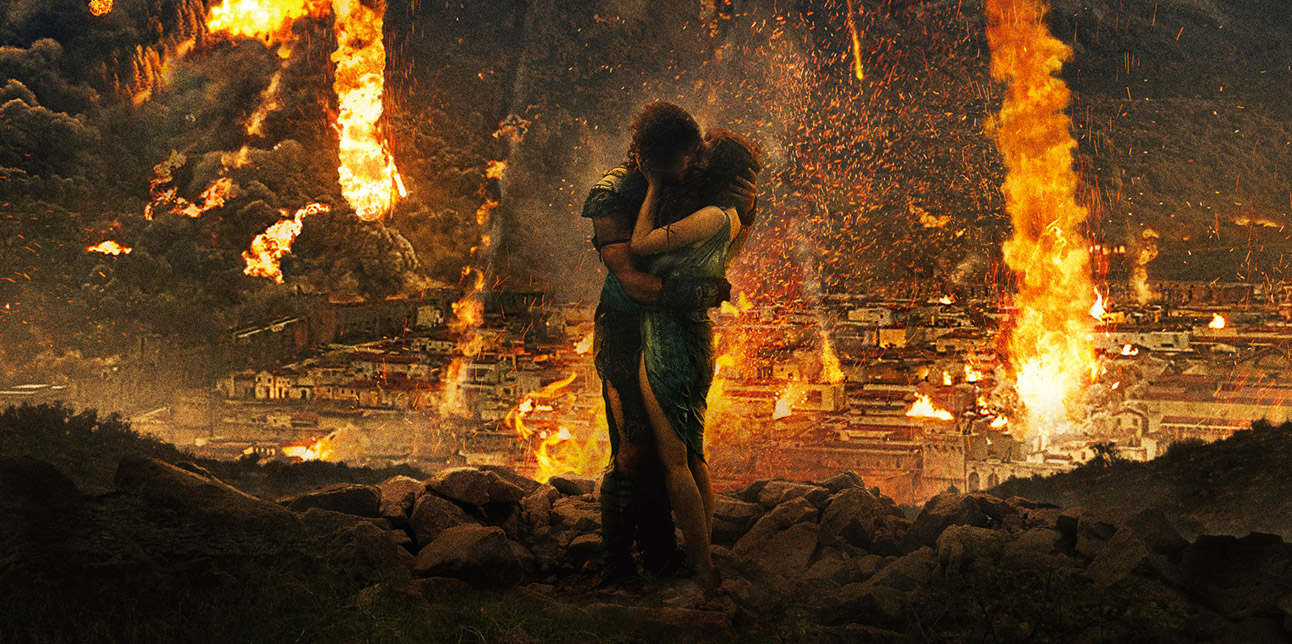 I have to admit, I don't think it's possible for me to be less interested in a film. This looks like a completely terrible tragic love story. I don't get what the motivation is behind this thing, why I should care, who it's supposed to be about, why I would care about these fictional lovers. None of it makes any sense. And man the trailers have looked so bad.
Set in 79 A.D., POMPEII tells the epic story of Milo (Kit Harington), a slave turned invincible gladiator who finds himself in a race against time to save his true love Cassia (Emily Browning), the beautiful daughter of a wealthy merchant who has been unwillingly betrothed to a corrupt Roman Senator. As Mount Vesuvius erupts in a torrent of blazing lava, Milo must fight his way out of the arena in order to save his beloved as the once magnificent Pompeii crumbles around him.
1 hr 38 min
PG-13 | for intense battle sequences, disaster-related action and brief sexual content
Cast: Kit Harington, Carrie-Anne Moss, Emily Browning
Director: Paul W.S. Anderson
Genres: 3D, Action/Adventure
See or not: Not
---
3 Days to Kill — PG-13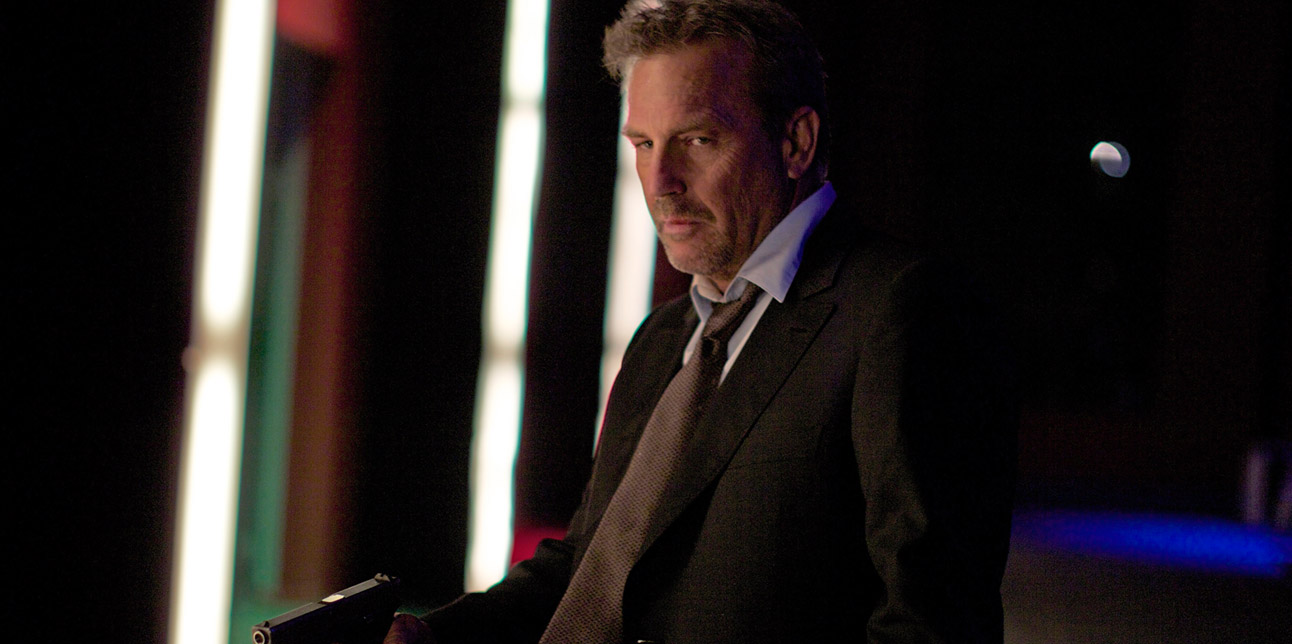 This one looks like a mildly interesting thriller that I sort of want to be good. But I have this feeling that it's going to be pretty generic and not too great.
In this heart pounding action-thriller, Kevin Costner is a dangerous international spy, who is determined to give up his high stakes life to finally build a closer relationship with his estranged wife and daughter, whom he's previously kept at arm's length to keep out of danger. But first, he must complete one last mission- even if it means juggling the two toughest assignments yet: hunting down the world's most ruthless terrorist and looking after his teenage daughter for the first time in ten years, while his wife is out of town.
1 hr 57 min
PG-13 | for language, intense sequences of violence, intense sequences of action and some sensuality
Cast: Kevin Costner, Amber Heard, Hailee Steinfeld, Connie Nielsen
Director: McG
Genres: Action/Adventure, Suspense/Thriller
See or not: Meh
---
The Lego Movie — PG
This film was quite good. Well worth catching in the theater. I heartily recommend it. It may not quite live up to my beloved Wreck-it Ralph or anything like that but it is quite good. The characters are perfect, the story is solid, the laughs are all great and in good taste, and the bad guys are complex.
I wrote a review which you might be interested in, and Joe joined in with me and Chad on The MovieByte Podcast episode 79 to talk about it. They both liked it even better than I did.
Emmet (Chris Pratt), an ordinary LEGO figurine who always follows the rules, is mistakenly identified as the Special – an extraordinary being and the key to saving the world. He finds himself drafted into a fellowship of strangers who are on a mission to stop an evil tyrant's (Will Ferrell) plans to conquer the world. Unfortunately for Emmet, he is hopelessly – and hilariously – unprepared for such a task, but he'll give it his all nonetheless.
1 hr 35 min
PG | Mild Action and Rude Humor
Cast: Chris Pratt, Will Ferrell, Morgan Freeman
Director: Phil Lord, Christopher Miller
Genres: 3D, Animated
See or not: SEE
---
RoboCop — PG-13
I actually enjoyed this film a lot. I took the time to watch the original first and I was not too impressed. But I was pleasantly surprised with this new remake. It had a great story, great cast, great acting, and a lot of heart.
Catch my review of the film, and listen to us chat up the film on the latest episode of The MovieByte Podcast.
In RoboCop, the year is 2028 and multinational conglomerate OmniCorp is at the center of robot technology. Overseas, their drones have been used by the military for years – and it's meant billions for OmniCorp's bottom line. Now OmniCorp wants to bring their controversial technology to the home front, and they see a golden opportunity to do it. When Alex Murphy (Joel Kinnaman) – a loving husband, father and good cop doing his best to stem the tide of crime and corruption in Detroit – is critically injured in the line of duty, OmniCorp sees their chance to build a part-man, part-robot police officer. OmniCorp envisions a RoboCop in every city and even more billions for their shareholders, but they never counted on one thing: there is still a man inside the machine pursuing justice.
1 hr 48 min
PG-13 | Intense sequences of action including frenetic gun violence throughout, brief strong language, sensuality and some drug material.
Cast: Joel Kinnaman, Gary Oldman, Samuel L. Jackson, Abbie Cornish, Michael Keaton
Director: José Padilha
Genres: Action/Adventure, Drama, Sci-Fi/Fantasy
See or not: See
---
The Monuments Men — PG-13
This one is not receiving great critical reviews, and I've heard it said that the film's humor and glib spirit is not very fitting for a war-time movie. I've also heard that the cast is most excellent and that if feels like a real waste to pull this much talent together to make such a poor film.
Who knows for sure and I do intend to see the film soon. It is on the topic list for The MovieByte Podcast so I'll see it soon enough. I don't expect it to be quite as bad as the critics are saying but I'm expecting it to be middling.
Still, given the cast, it seems like a solid choice this weekend if you don't want to go play with LEGOs.
Based on the true story of the greatest treasure hunt in history, The Monuments Men is an action drama focusing on an unlikely World War II platoon, tasked by FDR with going into Germany to rescue artistic masterpieces from Nazi thieves and returning them to their rightful owners. It would be an impossible mission: with the art trapped behind enemy lines, and with the German army under orders to destroy everything as the Reich fell, how could these guys – seven museum directors, curators, and art historians, all more familiar with Michelangelo than the M-1 – possibly hope to succeed? But as the Monuments Men, as they were called, found themselves in a race against time to avoid the destruction of 1000 years of culture, they would risk their lives to protect and defend mankind's greatest achievements.
1 hr 58 min
PG-13 | Some Images of War Violence and Historical Smoking
Cast: George Clooney, Matt Damon, Bill Murray, John Goodman, Jean Dujardin, Bob Balaban, Hugh Bonneville, Cate Blanchett
Director: George Clooney
Genres: Action/Adventure, Documentary, Suspense/Thriller
See or not: Meh
---
​​Frozen — PG
This doesn't look like something I'm personally all that interested in — but then, I'm known to be a little bit cranky about goofy looking films every now and then.
Chad and Joe sure liked it. I got "deathly" ill around the time this film came out, lost my voice and everything, so Joe stepped in and reviewed the film with Chad on The MovieByte Podcast, so you should check that out.
In "Frozen," fearless optimist Anna (voice of 'Kristen Bell' ) teams up with rugged mountain man Kristoff (voice of 'Jonathan Groff' ) and his loyal reindeer Sven in an epic journey, encountering Everest-like conditions, mystical trolls and a hilarious snowman named Olaf in a race to find Anna's sister Elsa (voice of Idina Menzel), whose icy powers have trapped the kingdom of Arendelle in eternal winter. Encountering Everest-like conditions, mystical trolls and a hilarious snowman named Olaf, Anna and Kristoff battle the elements in a race to save the kingdom.
1 hr 8 min
PG
Cast: Kristen Bell, Idina Menzel, Jonathan Groff, Josh Gad, Santino Fontana
Director: Chris Buck, Jennifer Lee
Genres: Action/Adventure, Animated
See or not: See (Chad and Joe Recommendation)
---
Lone Survivor — R
I saw the trailer and I was really not interested. I just didn't want another "guys war movie". But then it was getting pretty good critical reviews. And audiences love it. So I decided to see it and talk about it. Let's just say that I did not find it as compelling as many (including Corey, who wrote the MovieByte Review). But I did find it to be better than I expected and I would even go so far as to say everyone should see it once. Sure it has pacing problems and it's a bit worshipful at times, but it does have a great morality tale to tell and for that, you should see it.
I talked about it with Chad on episode 77 of The MovieByte Podcast so be sure to check that out too!
LONE SURVIVOR, starring Mark Wahlberg, tells the story of four Navy SEALs on an ill-fated covert mission to neutralize a high-level Taliban operative who are ambushed by enemy forces in the Hindu Kush region of Afghanistan. Based on The New York Times bestseller, this story of heroism, courage and survival directed by Peter Berg (Friday Night Lights) also stars Taylor Kitsch, Emile Hirsch, Ben Foster and Eric Bana.
2 hr 1 min
R | Strong Bloody War Violence and Pervasive Language
Cast: Mark Wahlberg, Ben Foster, Emile Hirsch, Taylor Kitsch, Eric Bana
Director: Peter Berg
Genres: Action/Adventure, Drama
See or not: See
---
American Hustle — R
Chad, Fizz, and I talked about this film on The MovieByte Podcast episode 78. It was not as special as the Academy Awards nomination might lead us to believe but it was decent. I think Chad liked it the best of the three of us but I think even he would say that it's not really worth an Oscar nomination.
What I can say is that Amy Adams and Christian Bale gave awesome performances. I was singularly unimpressed with Jennifer Lawrence however, which I was surprised at since I've traditionally like her in whatever I've seen her in.
And in the end I did have to wonder what the message of the film was and whether the bad guys were the ones that got away with what they were doing.
But it's worth watching and evaluating at least once I think.
A fictional film set in the alluring world of one of the most stunning scandals to rock our nation, American Hustle tells the story of brilliant con man Irving Rosenfeld (Christian Bale), who along with his equally cunning and seductive British partner Sydney Prosser (Amy Adams) is forced to work for a wild FBI agent Richie DiMaso (Bradley Cooper). DiMaso pushes them into a world of Jersey powerbrokers and mafia that's as dangerous as it is enchanting. Jeremy Renner is Carmine Polito, the passionate, volatile, New Jersey political operator caught between the con-artists and Feds. Irving's unpredictable wife Rosalyn (Jennifer Lawrence) could be the one to pull the thread that brings the entire world crashing down. Like David O. Russell's previous films, American Hustle defies genre, hinging on raw emotion, and life and death stakes.
2 hr 9 min
R | for pervasive language, some sexual content and brief violence
Cast: Christian Bale, Bradley Cooper, Amy Adams, Jeremy Renner, Jennifer Lawrence
Director: David O. Russell
Genres: Drama
See or not: Maybe
---
Jack Ryan: Shadow Recruit — PG-13
Jack Ryan used to be a CIA analyst who would accidentally get himself into all sort of trouble and strange international situations that resulted in action. Well that's not really the case anymore. Now he's a secret agent who's looking for the action.
This film was slightly better than I thought it would be but not nearly as good as I wanted it to be. I've been a fan of the previous Jack Ryan films and this film just doesn't live up. For more, be sure to read my review, and catch The MovieByte Podcast Episode 76 where Chad and I talk about the film.
To his friends and loved ones, young Jack Ryan (Chris Pine) appears to be an ordinary executive; however, he has secretly worked for the CIA for years. Ryan was originally brought in to crunch global data, but when he uncovers a carefully planned scheme to crash the U.S. economy and spark global chaos, he becomes the only man with the skills to stop it. Now a full operative, Ryan finds himself caught between his secretive handler, his clueless fiancee and a brilliant Russian leader.
1 hr 45 min
PG-13 | Intense Action, Brief Strong Language and Sequences of Violence
Cast: Chris Pine, Keira Knightley, Kevin Costner, Peter Andersson, Kenneth Branagh
Director: Kenneth Branagh
Genres: Action/Adventure, Suspense/Thriller
See or not: See
---
I wanted to see this film. I was interested in the story, it's Martin Scorsese, etc. But I have to say, given what I know about this film, that my personal opinion is that under no circumstances should you go see this film. Again, that's based on a what I know. I do not plan to see this film. My understanding is that it is filled with graphic sex (to the point of what could be considered pornography) and nudity, and all manner of debauchery. It is one thing to depict that this is the lifestyle these men led, it's another thing to revel in it. It seems to me that The Wolf of Wall Street is doing the latter.
In 1987, Jordan Belfort (Leonardo DiCaprio) takes an entry-level job at a Wall Street brokerage firm. By the early 1990s, while still in his 20s, Belfort founds his own firm, Stratton Oakmont. Together with his trusted lieutenant (Jonah Hill) and a merry band of brokers, Belfort makes a huge fortune by defrauding wealthy investors out of millions. However, while Belfort and his cronies partake in a hedonistic brew of sex, drugs and thrills, the SEC and the FBI close in on his empire of excess.
2 hr 59 min
R | Graphic Nudity, Drug Use, Language Throughout, Some Violence and Strong Sexual Content
Cast: Leonardo DiCaprio, Jonah Hill, Margot Robbie, Matthew McConaughey, Kyle Chandler
Director: Martin Scorsese
Genres: Documentary
See or not: NOT!!!