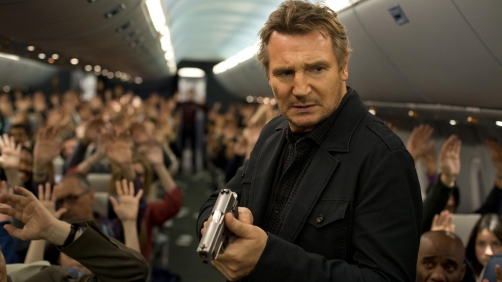 This weekend, someone is apparently stupid enough to try to hijack a plane the Liam Neeson is on. We've already established the dude is not to be messed with, and certainly don't take his daughter. But apparently someone is at it again. I feel like Neeson's movies are just one big franchise.
New This Weekend
Non-Stop — PG-13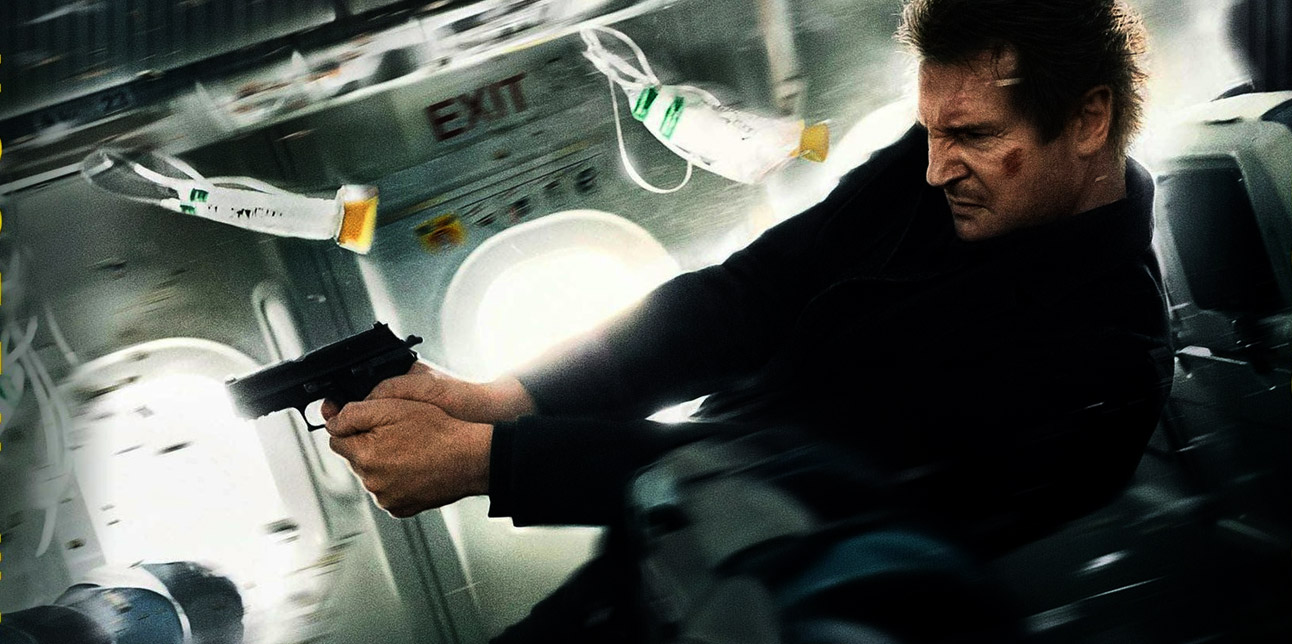 You can always count me in for a little Liam Neeson action. Taken was pretty good, and obviously his performance as Henri Ducard in Batman Begins was top notch. And He's certainly everyone's favorite Jedi (I hate you for killing him, George Lucas). And did I mention his voicing of the villain in The LEGO Movie? Yeah, Liam Neeson is basically a bundle of human awesome.
So all that said, something feels a little bit off about this film. I want to like it from the trailers I've seen, but I can't help but feel that it looks somewhat generic. The critics are also not exactly jumping up and down with excitement for the film either. But as far as new films go, I think this is probably about the best choice this weekend. Chad and I are talking about this one this weekend. And since we missed the episode this week where we were supposed to talk about Monuments Men, we're going to talk about both Non-Stop and Monuments Men on next week's episode.
Global action star Liam Neeson stars in "Non-Stop," a suspense thriller played out at 40,000 feet in the air. During a transatlantic flight from New York City to London, U.S. Air Marshal Bill Marks (Neeson) receives a series of cryptic text messages demanding that he instruct the airline to transfer $150 million into an off-shore account. Until he secures the money, a passenger on his flight will be killed every 20 minutes. The film reunites Neeson with "Unknown" director Jaume Collet-Serra and producer Joel Silver, and co-stars Golden Globe Award winner Julianne Moore.
1 hr 47 min
PG-13 | Intense sequences of action and violence, some language, sensuality and drug references
Cast: Liam Neeson, Julianne Moore, Nate Parker
Director: Jaume Collet-Serra
Genres: Action/Adventure, Suspense/Thriller
See or not: Maybe
---
Son of God — PG-13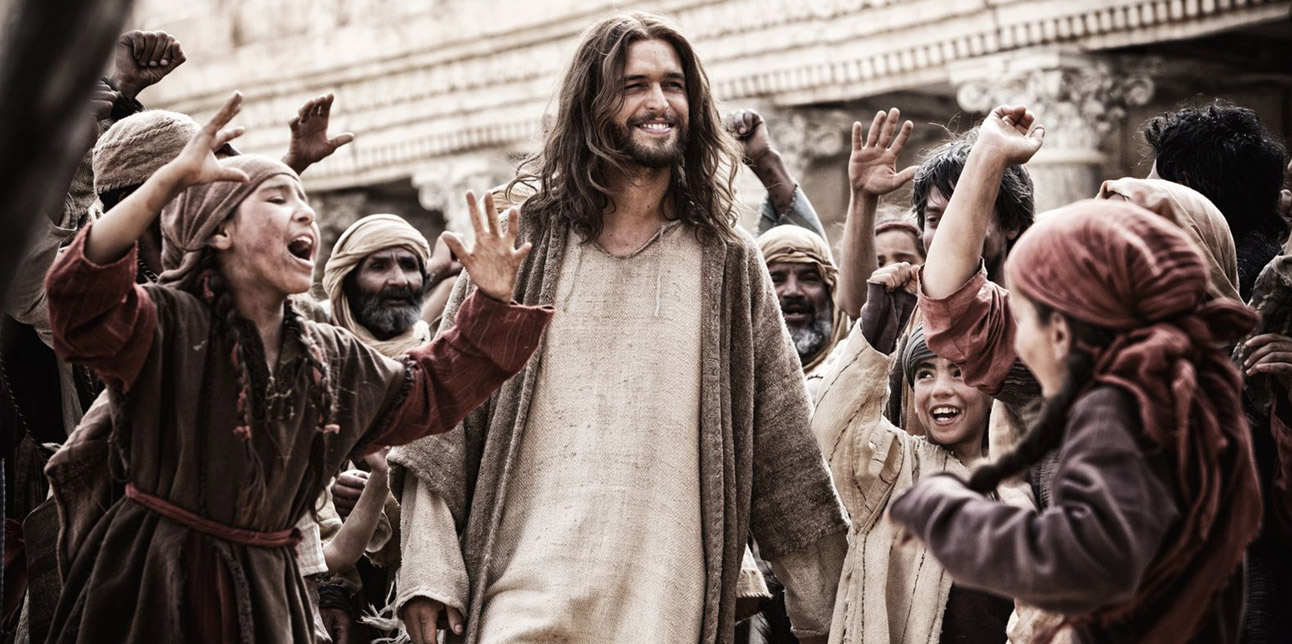 From what I can tell of the trailers, this film looks like a basic cable TV movie that someone decided to put up on the big screen. Also unfortunately, as a believer, it feels to me like it is awfully hard to depict the life of Christ on the screen without falling in to some sort of blasphemy or heresy pitfall(s). This film looks both like your typical cheesy Christian fair, and like it is taking liberties that ought not to be taken with the life of the Son of God.
That said, I may or may not see the film so that I can have a more informed opinion as to it's merits or lack thereof. But I'm wary. I mean, just read the synopsis I'm pasting in below and tell me this thing is not filled with cheese, and someone's very human perspective and idea of what Jesus' life on this earth was.
This major motion picture event—an experience created to be shared among families and communities across the U.S.—brings the story of Jesus' life to audiences through compelling cinematic storytelling that is both powerful and inspirational. Told with the scope and scale of an action epic, the film features powerful performances, exotic locales, dazzling visual effects and a rich orchestral score from Oscar®-winner Hans Zimmer. Portuguese actor Diogo Morgado portrays the role of Jesus as the film spans from his humble birth through his teachings, crucifixion and ultimate resurrection.
2 hr 18 min
PG-13 | intense and bloody depiction of The Crucifixion, and for some sequences of violence
Cast: Diogo Morgado, Greg Hicks, Adrian Schiller, Darwin Shaw, Sebastian Knapp
Director: Crispin Reece, Christopher Spencer, Tony Mitchell
Genres: Drama
See or not: Probably not
---
Still In Theaters
The Lego Movie — PG
This film was quite good. Well worth catching in the theater. I heartily recommend it. It may not quite live up to my beloved Wreck-it Ralph or anything like that but it is quite good. The characters are perfect, the story is solid, the laughs are all great and in good taste, and the bad guys are complex.
I wrote a review which you might be interested in, and Joe joined in with me and Chad on The MovieByte Podcast episode 79 to talk about it. They both liked it even better than I did.
Emmet (Chris Pratt), an ordinary LEGO figurine who always follows the rules, is mistakenly identified as the Special – an extraordinary being and the key to saving the world. He finds himself drafted into a fellowship of strangers who are on a mission to stop an evil tyrant's (Will Ferrell) plans to conquer the world. Unfortunately for Emmet, he is hopelessly – and hilariously – unprepared for such a task, but he'll give it his all nonetheless.
1 hr 35 min
PG | Mild Action and Rude Humor
Cast: Chris Pratt, Will Ferrell, Morgan Freeman
Director: Phil Lord, Christopher Miller
Genres: 3D, Animated
See or not: SEE
---
3 Days to Kill — PG-13
This one looks like a mildly interesting thriller that I sort of want to be good. But I have this feeling that it's going to be pretty generic and not too great.
In this heart pounding action-thriller, Kevin Costner is a dangerous international spy, who is determined to give up his high stakes life to finally build a closer relationship with his estranged wife and daughter, whom he's previously kept at arm's length to keep out of danger. But first, he must complete one last mission- even if it means juggling the two toughest assignments yet: hunting down the world's most ruthless terrorist and looking after his teenage daughter for the first time in ten years, while his wife is out of town.
1 hr 57 min
PG-13 | for language, intense sequences of violence, intense sequences of action and some sensuality
Cast: Kevin Costner, Amber Heard, Hailee Steinfeld, Connie Nielsen
Director: McG
Genres: Action/Adventure, Suspense/Thriller
See or not: Meh
---
Pompeii — PG-13
I have to admit, I don't think it's possible for me to be less interested in a film. This looks like a completely terrible tragic love story. I don't get what the motivation is behind this thing, why I should care, who it's supposed to be about, why I would care about these fictional lovers. None of it makes any sense. And man the trailers have looked so bad.
Set in 79 A.D., POMPEII tells the epic story of Milo (Kit Harington), a slave turned invincible gladiator who finds himself in a race against time to save his true love Cassia (Emily Browning), the beautiful daughter of a wealthy merchant who has been unwillingly betrothed to a corrupt Roman Senator. As Mount Vesuvius erupts in a torrent of blazing lava, Milo must fight his way out of the arena in order to save his beloved as the once magnificent Pompeii crumbles around him.
1 hr 38 min
PG-13 | for intense battle sequences, disaster-related action and brief sexual content
Cast: Kit Harington, Carrie-Anne Moss, Emily Browning
Director: Paul W.S. Anderson
Genres: 3D, Action/Adventure
See or not: Not
---
RoboCop — PG-13
I actually enjoyed this film a lot. I took the time to watch the original first and I was not too impressed. But I was pleasantly surprised with this new remake. It had a great story, great cast, great acting, and a lot of heart.
Catch my review of the film, and listen to us chat up the film on the latest episode of The MovieByte Podcast.
In RoboCop, the year is 2028 and multinational conglomerate OmniCorp is at the center of robot technology. Overseas, their drones have been used by the military for years – and it's meant billions for OmniCorp's bottom line. Now OmniCorp wants to bring their controversial technology to the home front, and they see a golden opportunity to do it. When Alex Murphy (Joel Kinnaman) – a loving husband, father and good cop doing his best to stem the tide of crime and corruption in Detroit – is critically injured in the line of duty, OmniCorp sees their chance to build a part-man, part-robot police officer. OmniCorp envisions a RoboCop in every city and even more billions for their shareholders, but they never counted on one thing: there is still a man inside the machine pursuing justice.
1 hr 48 min
PG-13 | Intense sequences of action including frenetic gun violence throughout, brief strong language, sensuality and some drug material.
Cast: Joel Kinnaman, Gary Oldman, Samuel L. Jackson, Abbie Cornish, Michael Keaton
Director: José Padilha
Genres: Action/Adventure, Drama, Sci-Fi/Fantasy
See or not: See
---
The Monuments Men — PG-13
Unfortunately, having seen this film this past weekend, I have to say this one is one to avoid. It's quite a mess and the story never really gets off the ground. The script is a mess, the characters never establish any chemistry, it's boring and sloggy, and the concept deserves far better. I gave it only 2 stars. Read my review for more details.
Based on the true story of the greatest treasure hunt in history, The Monuments Men is an action drama focusing on an unlikely World War II platoon, tasked by FDR with going into Germany to rescue artistic masterpieces from Nazi thieves and returning them to their rightful owners. It would be an impossible mission: with the art trapped behind enemy lines, and with the German army under orders to destroy everything as the Reich fell, how could these guys – seven museum directors, curators, and art historians, all more familiar with Michelangelo than the M-1 – possibly hope to succeed? But as the Monuments Men, as they were called, found themselves in a race against time to avoid the destruction of 1000 years of culture, they would risk their lives to protect and defend mankind's greatest achievements.
1 hr 58 min
PG-13 | Some Images of War Violence and Historical Smoking
Cast: George Clooney, Matt Damon, Bill Murray, John Goodman, Jean Dujardin, Bob Balaban, Hugh Bonneville, Cate Blanchett
Director: George Clooney
Genres: Action/Adventure, Documentary, Suspense/Thriller
See or not: Not
---
Frozen — PG
This doesn't look like something I'm personally all that interested in — but then, I'm known to be a little bit cranky about goofy looking films every now and then.
Chad and Joe sure liked it. I got "deathly" ill around the time this film came out, lost my voice and everything, so Joe stepped in and reviewed the film with Chad on The MovieByte Podcast, so you should check that out.
In "Frozen," fearless optimist Anna (voice of 'Kristen Bell' ) teams up with rugged mountain man Kristoff (voice of 'Jonathan Groff' ) and his loyal reindeer Sven in an epic journey, encountering Everest-like conditions, mystical trolls and a hilarious snowman named Olaf in a race to find Anna's sister Elsa (voice of Idina Menzel), whose icy powers have trapped the kingdom of Arendelle in eternal winter. Encountering Everest-like conditions, mystical trolls and a hilarious snowman named Olaf, Anna and Kristoff battle the elements in a race to save the kingdom.
1 hr 8 min
PG
Cast: Kristen Bell, Idina Menzel, Jonathan Groff, Josh Gad, Santino Fontana
Director: Chris Buck, Jennifer Lee
Genres: Action/Adventure, Animated
See or not: See (Chad and Joe Recommendation)