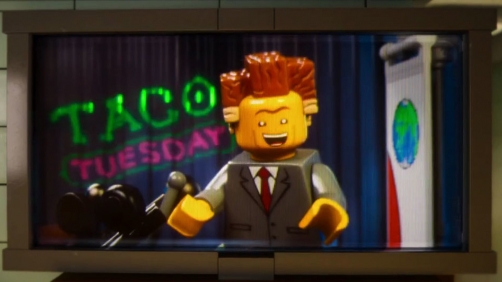 Lindsey Bahr — Entertainment Weekly
Everything is awesome for the team behind The Lego Movie (Cinema Score: A). The 3D animated extravaganza is estimated to have earned a spectacular $69.11 million this weekend — the biggest opening of the still young year, and the second largest February opening ever (the top spot belongs to 2004′s Passion of the Christ). The Phil Lord and Christopher Miller movie blew past studio and analyst predictions, which had the pic in the $40 to $55 million range. Playing in 3,775 theaters, most of which were in 3D, Lego scored an incredible $18,307 per location average, and, including overseas profits ($18.1 million from 34 territories), The Lego Movie has already stacked up $87.2 million.

The Lego Movie is Warner Bros.' first animated release in three years. Village Roadshow co-financed the pic. Featuring the vocal talents of Chris Pratt as Emmet the construction worker, Will Ferrell as the evil Lord Business, Elizabeth Banks as the brilliant Wyldstyle, Liam Neeson as Bad Cop, and Will Arnett as Batman, Lego resonated with both adults and children — 60% of the audience was over 18 years old. A sequel is reportedly already in the works.
I went to a 2D showing on Saturday at 6:30 with my son. It was packed out. All 3D showings for the rest of the day were sold out. I was pretty impressed.
What's more, yes the kids in the audience laughed and had fun — my son loved it — but the adults in the audience obviously had the most fun. The film new how to not take itself too seriously but still have a plot.