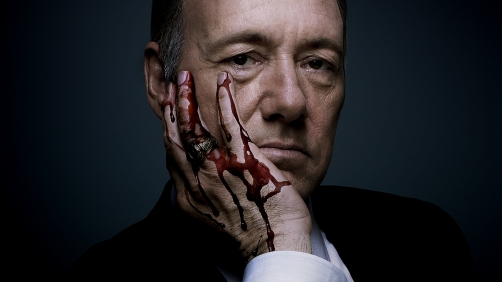 Rebecca Iannucci
Netflix dealt another hand of Cards on Feb. 14, unveiling all 13 new episodes of the acclaimed original series at once. Some things about the drama haven't changed: Frank Underwood is as ruthless as ever, his wife Claire is still devastatingly stylish and the politics are still really, really dirty. But there are some new elements in the series' sophomore season. If you haven't yet pressed PLAY on Season 2, here are five (semi-spoilery) tidbits to know while you watch.
Good stuff to know here.
I am officially an old man now apparently, because there was just no way I could miss too much sleep and binge watch, but I've actually watched the first episode, and it's good. There's just so much good stuff in that first episode alone. As with the first seasons, the cinematography is top notch. The cinematic style of the show remains in tact. The writing is superb. And there is definitely some shock factor. I don't want to spoil the big moment in the first episode for you, but let's just say there's a big shock and a figurative and literal FU to the audience, but in a good story telling way.
Unfortunately given my schedule, I'll probably only be watching a couple episodes a week, but that might actually be a good thing because I can savor the show rather than swallowing it all at once like some terrible pill I'm trying to get down.