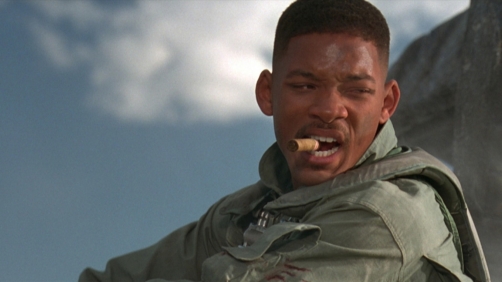 Kevin Jagernauth — The Playlist
Yes, no, maybe: those are the three answers Will Smith has given to 20th Century Fox about returning for "Independence Day 2" aka "ID Forever" over the past few years. But now it seems he's made up his mind. Almost.

Deadline reports that Smith won't be starring in the sequel that is set for a 2016 release, but they add that they were "told not to set this in stone, because Smith has been back and forth before on whether to make the movie." That said, they do believe he'll be letting director Roland Emmerich know shortly that he won't be coming back. But this is why you always plan ahead. Indeed, Emmerich told us last fall that two scripts were being written by James Vanderbilt—one centered on Smith, one without him—to cover their bases whenever he got around to deciding what he was going to do.
I may not be the best person to ask about this because I really didn't like the first one all that much — but I think Independence Day 2 sounds like a train wreck and I can't blame Will Smith for not wanting to do it. That said, why is he waffling and holding things up. Just make up your mind already dude!