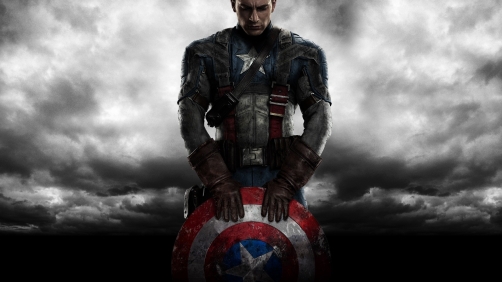 Are you guys sitting down? This is a staggering amount of money. Staggering. Captain America: The Winter Soldier has raked in $303.3 Million worldwide. That's more than the majority of films make over their lifetime.
The domestic breakdown is $96.2 Million, while the foreign total is $207.1 Million, making this a truly international phenomenon.
Variety reports that the film made $37 Million on Friday night alone, breaking all previous Friday records in April:
With a Friday bow of $37 million, Disney-Marvel's "Captain America: The Winter Soldier" not only obliterated its competition, but April domestic daily records.
...
"Winter Soldier," which earned a whopping $10.2 million from Thursday night shows, is also on track to top the original "Captain America," which launched to $65 million three years ago. "The First Avenger" ultimately earned almost $371 million worldwide (about $177 million Stateside).
So, I'm just doing the math here — The Winter Soldier has almost made what The First Avenger made over it's lifetime on its opening weekend. Next weekend should blow that first effort out fo the water.
It's not surprising either. On top of the Marvel Cinematic Universe continuing to gain speed and momentum, The Winter Soldier has themes that will resonate with the current political climate on both sides of the isle.
Right now, Marvel has the attention and affection of pretty much everyone in the world. Your move, D.C. Comics.