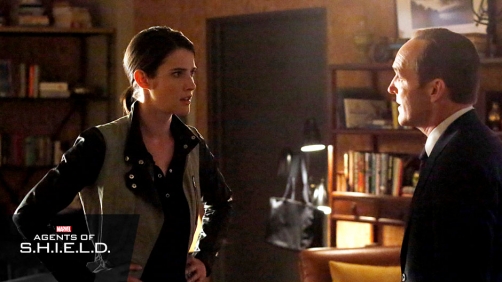 Marvel.com
Fresh from her appearance in Marvel's "Captain America: The Winter Soldier," Cobie Smulders is bringing now former-Agent Maria Hill back to "Marvel's Agents of S.H.I.E.L.D." in an all-new episode premiering April 29 at 8:00 p.m. ET on ABC!

Smulders, who previously appeared in the pilot episode of "Marvel's Agents of S.H.I.E.L.D.," first brought Hill to life in "Marvel's The Avengers." Now, with S.H.I.E.L.D. gone Maria Hill has found herself working for Tony Stark…but she'll soon have an encounter with her former colleague, Phil Coulson.
Good. I liked Agent Hill in The Avengers and her tease appearance in the first episode of Agents of SHIELD made me wonder if we'd see her more.