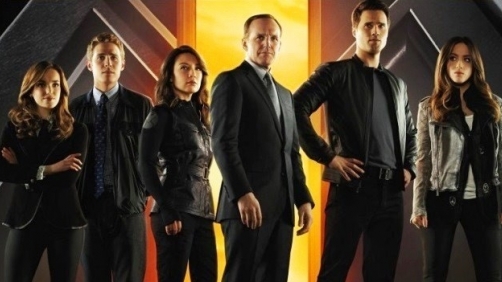 So if you've been paying any attention to Agents of SHIELD (and if you haven't, WHAT ARE YOU EVEN DOING WITH YOUR LIFE?), you know that they have been gearing up for a seismic shift. In the last episode, you definitely got a glimpse and taste of things to come in this week's episode. Allegiances were tested and broken, and weird things happened.
Well, after watching The Winter Soldier, I think it's clear that what we saw in the last episode was nothing. Coulson and Co. are about to have a really, really bad day (and I am going to be slightly disappointed if a certain high-raking representative of SHIELD doesn't make at least a bit of an appearance, but they may just not have the budget for that).
SPOILERS FOR SHIELD AND CAPTAIN AMERICA
USA Today reports that Hydra is about to become a big thing in Agents of SHIELD. That makes sense now looking back at a couple of the hints that laid the groundwork up to this point.
Check out the trailer for tomorrow night's episode.