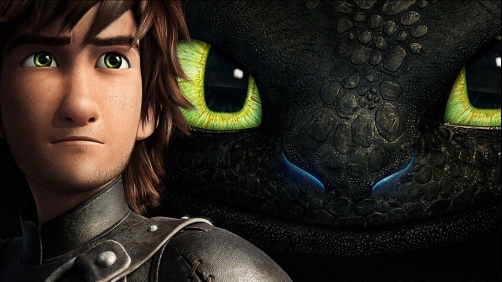 I litterally just got my How To Train Your Dragon Blu-ray from Netflix in the mail (yeah, yeah, I know, old school), so I'm about to get caught up in time to see this. I should have a little bit better opinion on this franchse after I see the first film.
But in the mean time, catch the second trailer for How To Train Your Dragon 2. I found the tone of the trailer to be just slightly off-putting. The bright and happy music all throughout, even when the evil wicked guy was doing evil wicked things was a little strange.
We'll see if it's any good on June 13.