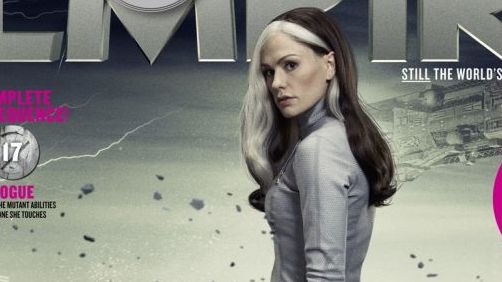 Josh Wilding — ComicBookMovie.com
In an interview with Crave Online, X-Men: Days of Future Past writer and producer Simon Kinberg was asked to clear things up in regards to Anna Paquin's role in the "inbetweenquel". Fans were disappointed to learn that the actress had been cut from the movie, although the backlash seemingly led to at least a small part of what was once a significant chunk of screentime being restored. "I just wanted to see Ian [McKellan] and Patrick [Stewart] on a mission together. So I took them away from the main plot of the movie so that they could go off and do something, and [Rogue] was the MacGuffin of that mission. It was a perfectly fine 10 minutes of the film that didn't fit the film. So we pulled her out of the movie and pulled that plot out of the film. I can't speak to any other rumors about any other way she could appear in the film, but I can tell you that the main plot that we shot with her, we pulled out of the movie." So, perhaps we won't see her? We'll just have to wait and see.
Well, doggone it! Is she in the film or is she not in the film? I don't want to be yanked around. And I do want her to be in the film. I think that's why it's going to hurt a little with the back and forth.