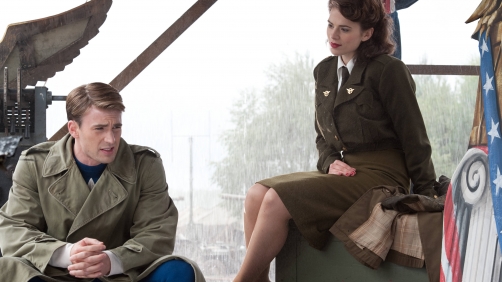 Angie Han — /Film
Although Agents of S.H.I.E.L.D. has not officially been renewed, Deadline's spies indicate that a Season 2 pickup may come along with a series order for Agent Carter. The two shows could air simultaneously next year, with Agent Carter taking over the Agents of S.H.I.E.L.D.timeslot when the latter goes on its winter hiatus.

Agent Carter originated as a Marvel One-Shot released as a special feature on the Iron Man 3 Blu-ray.
I really liked Peggy Carter as a character and I'm a little put out with myself that I still haven't seen the One-Shot to feature her. I need to make that a top priority.
My only sadness with Captain America 2 is that Peggy could no longer be in Captain America's world.