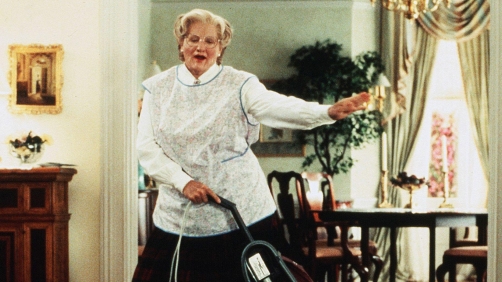 Katie Atkinson — Entertainment Weekly
Cue Aerosmith's "Dude Looks Like a Lady" on your tape deck: Fox 2000 Pictures is developing a sequel to the 1993 comedy Mrs. Doubtfire. And lest you worry that they'll cast Zac Efron in the title role (actually, we might watch that movie), the plan is to reunite original star Robin Williams with director Chris Columbus, as The Hollywood Reporter first reported. Elf writer David Berenbaum is attached to pen the script.
"Should we make a Mrs. Doubtfire sequel?"
No.
"But what about…"
OH MY GOSH, NO!