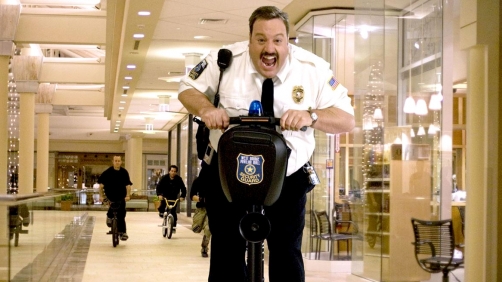 Brian Gallagher — MovieWeb
Columbia Pictures has set an April 17, 2015 release date for their comedy sequel Paul Blart: Mall Cop 2, which stars Kevin James reprising his title role from 2009's Paul Blart: Mall Cop. As of now, the sequel doesn't have any direct competition, but it opens one week before Universal's highly-anticipated sequel Fast & Furious 7.

The story is set in Las Vegas, where Paul and his daughter Maya (Raini Rodriguez) attend a security guard convention. Although he is constantly mocked by casino security, he joins forces with them to take down a dangerous group of art thieves.
Exhibit A in why we can't have nice things.