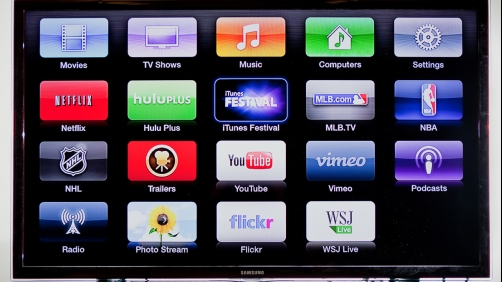 Richard Padilla — MacRumors
Speaking at the inaugural Code/Media event held by technology website Re/code (via CNET), Roku CEO and founder Anthony Wood called the Apple TV "a money loser" for Apple, likening the product to an accessory for the iPad and questioning why Apple would want to sell more units of the device. Wood's remarks come as Apple is said to be preparing a new version of the Apple TV that will integrate with Comcast's network to enable a streaming TV service for users.

"Apple TV is essentially an accessory for the iPad. They lose money, which is unusual for Apple," he said Thursday, speaking at the Recode conference here. "If you're losing money, why would you want to sell more?"
You know, it's funny, I don't even own an iPad. I have a MacBook Pro, and iPhone, and an AppleTV. I rarely use my Apple TV to display media from any of my other Apple devices, which is what I will assume Wood was getting at by calling it an accessory for the iPad. I have, of course, occasionally used AirPlay to put my MacBook Pro screen, or iPhone screen or video on my TV. But mostly I use the AppleTV to play music from my iTunes Match library, or to watch videos or TV shows via iCloud, Netflix, or Hulu.
In fact I would call the AppleTV integral to my media experience on its own.
I hate it when CEOs of competitive companies make stupid and ignorant statements like this. Don't call the competition garbage when it clearly is not. That's just stupid.