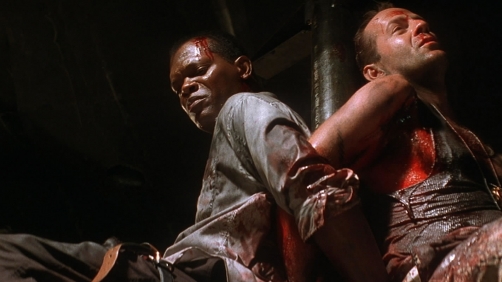 Ken Guidry — The Playlist
When "A Good Day to Die Hard" came out early last year, it was easily the least successful film of the franchise. The movie was critically reviled and only raked in $67 million in the U.S. box office. You would think 20th Century Foxwould take this as a sign that they should finally put this franchise to rest, but "A Good Day to Die Hard" somehow managed to become an international hit with $237 million alone. So, of course, that means we're getting a sixth 'Die Hard' film.

If you're a huge fan of the franchise, however, this rumor may actually perk your interest in a sixth 'Die Hard' film. According to a scoop from Latino Review's El Mayimbe, Fox is currently meeting with writers for pitches on a new 'Die Hard' film with the intention of reuniting John McClane with his "Die Hard With a Vengeance" partner, Zeus Carver, played by Samuel L. Jackson. While we cannot take too much stock in such a scoop, as a number of things could go wrong to prevent a Jackson/Willis reunion from happening, it's still nice to dream. And it's a dream that has apparently been conjured up in the past.
No, no, no! Remember when Die Hard used to be a great franchise? And now look at it. Just let it end, guys. Okay? I think you've all already proven that you can't make a good Die Hard film any more.
That said, if it was actually a good script and a good directory, brining Samuel L. Jackson back would be great. So I resever the right to like it. Until then, I hate it preemptively.