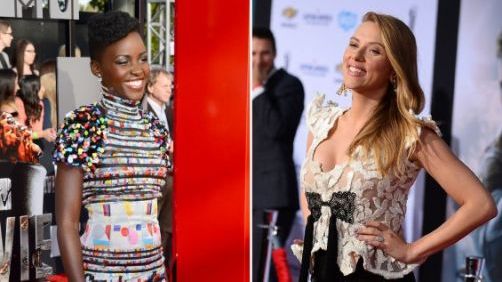 Borys Kit — The Hollywood Reporter
Disney is swinging forward with its adaptation of The Jungle Book, with two actresses in the midst of boarding the project being directed by Jon Favreau.

Scarlett Johansson and Lupita Nyong'o are in the middle of negotiations to join the already castIdris Elba in what is being envisioned as a live-action/CG hybrid movie.

Nyong'o is in final negotiations to play Rakcha, a mother wolf who adopts Mowgli.

Johansson is in earlier stages of talks to voice the character of Kaa, the python who eats other animals by hypnotizing them. Kaa is the movie's second villain after Shere Khan, the man-eating tiger being voiced by Idris Elba.
Johansson is certainly an intersting casting choice for Kaa. As far as I'm concerned though, Sterling Holloway will always be Kaa.