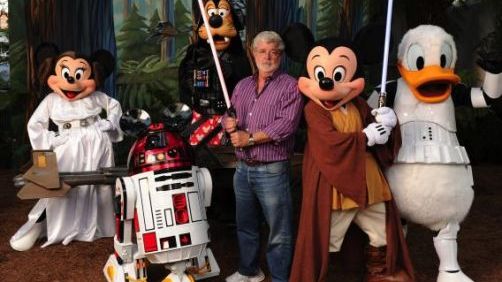 Kevin Jagernauth — The Playlist
"We actually don't even have the completed budget yet. But it will be in that range. These large, tentpole kinds of movies, on the expensive side, are in the neighborhood of $175-200 million, that kind of a number — some are more, some are less," Horn shared. "We need to give the audience, essentially, a full meal in return for their affection and devotion and love for these properties."

And who better to ensure that the audience gets what it wants/deserves than George Lucas? Even though he soldLucasfilm to Disney for billions and has said repeatedly he's retired, Horn reveals he's still giving his tips on the next chapter of the saga he started. "George is a consultant.
Aw man, does he have to? Let's just keep uncle George out of this, m'kay? He's already done enough damage to this franchise.