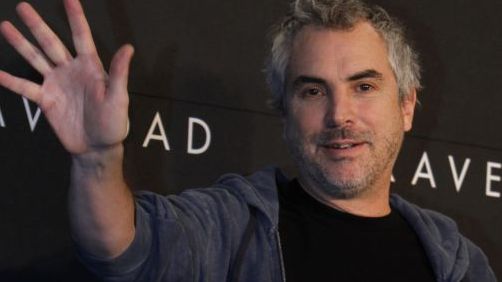 Russ Fischer — /Film
There's nothing official yet, but fans of the film Harry Potter and the Prisoner of Azkaban may have a big reason to anticipate the new Harry Potter spin-off film, Fantastic Beasts & Where to Find Them. Reports this morning say that Alfonso Cuarón, fresh off the triumph of Gravity, is readying a return to the Potter franchise. He's reportedly "deep in talks" to direct the first spin-off film, which is scripted by J.K. Rowling and scheduled for a 2016 release.
A couple of thoughts.
The Prisoner of Azkaban film is a bit overrated in my opinion.
This is the first thing he does coming off Gravity? I don't think so.
So yeah, most Harry Potter people adore Cuarón's work and direction on Harry Potter and the Prisoner of Azkaban. I found it merely acceptable and even questioned a couple of his choices in that film. But the big thing to me is how do you go from Gravity to Fantastic Beasts and Where to Find Them? Seems like a strange career move — although thinking about it from my perspective as a major Harry Potter nerd, I would always jump at the chance to be involved in that world. So who knows, maybe he has a soft spot for the franchise.