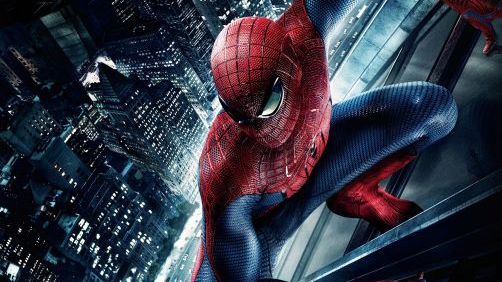 Kevin Jagernauth — The Playlist
(Yeah, yeah, sorry about the headline. Sometimes I can't help myself and just have to write a cheesy one.)
While there were complaints about the "show everything" marketing campaign, and though critics were far less kind to the sequel than its predecessor, "The Amazing Spider-Man 2" shot a web into the top spot this weekend, with a massive $92 million opening.

Already open overseas for the past two weeks, where it has already earned north of $275 million, this weekend puts the film over $365 million worldwide, with much more to come. The film's performance beat the opening of Sam Raimi's "Spider-Man 2," and puts the movie among the best May openings ever ("Iron Man 2" still has the record). However, it's the international numbers (which are very, very good) that will be the bread and butter of the film's haul (just like the first film which killed overseas). But perhaps most crucially, it means the franchise is very much alive, so don't be surprised if the wheels start turning hard on the spinoffs ("Sinister Six," "Venom") in the coming weeks, while Marc Webb and co. are already gearing up "The Amazing Spider-Man 3" for 2016.
Not really surprising, and yes, I personally found it to be a better film than the first Amazing Spider-Man which was quite simply dreadful. But it still did not achieve for me what Raimi's Spider-Man films managed to achieve. There's just something missing for me.