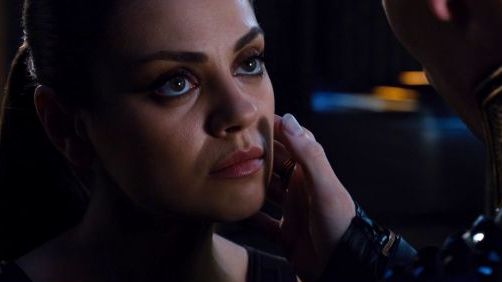 Now that I have tried to excise the memory of that horrible film the Wachowskis made preiously: Cloud Atlas, I think I'm ready to give them one more chance to make a great follow up to the greatness of The Matrix. They're on probation as far as I'm concerned, but I know they can make a good film if they want to. Their score-board isn't great though because they also made the next new Matrix films. But they were not terrible like Cloud Atlas was.
Still, this film looks exactly like what I had hoped Cloud Atlas was. A thrilling new sci-fi concept with originality and a fun but well put together story. This clip may not be the appetite whetter I was hoping for, but it's not terrilbe and does not dampen my spirits at least.
Check it out.
The film comes to theaters on July 18.