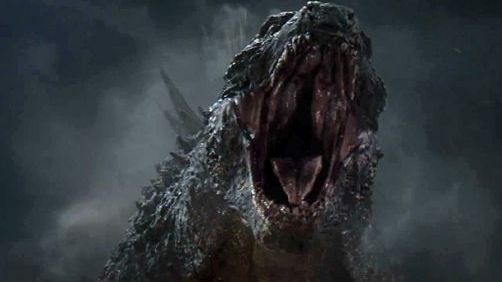 Russ Fischer — /Film
With Godzilla in theaters, Legendary and Warner Bros. have revealed discussions for a sequel. We don't know what the story will be (Mothra, perhaps?), and there is no confirmation that director Gareth Edwards will return, but given the performance of the first film, there's reason to guess that the job of directing Godzilla 2 is Edwards' to refuse. The fact of sequel development hardly comes as a surprise, but this is the first official nod acknowledging that something is in the works.
I'm not shocked. It's the first good take on a Godzilla film as far as I'm aware, and Godzilla already has mass cultural appeal — even though I had never before seen a Godzilla film of any kind I knew who he was and the basic gist of his character. He's part of the culture.
Box Office Mojo reports that he brough in $93.2 Million domestically and $103 Million overseas. This adds up to $196.2 Million. I'd say that is indeed grounds for a sequel.