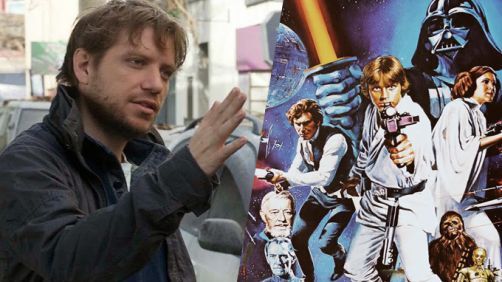 Kevin Jagernauth — The Playlist
The career of Gareth Edwards is one that would make a film school student envious. His first film, "Monsters," was a labor of love, made on a shoestring budget, with the VFX largely done a laptop. The result? A solid indie highlighting a director with a real sense of mood and craft. That effort found him leveraged into the blockbuster "Godzilla," and no matter what you thought of it, the movie was a huge smash, opening last weekend over $90 million at the box office. So what does Edwards do next? He's doing to Disneyland. Kinda.

THR reports that he'll direct one of the upcoming "Star Wars" spin-offs. Of course, given the shroud of secrecy around those movies, it's not clear which one it will be, but rumors abound.
I'm not sure whether to be happy or sad about this. I kind of think he may be the sort of director that does really well with a really good script, and poorly with a lesser script. Many directors can overcome a poor script. But the script for Godzilla was so terrible, and it showed through quite clearly in the film. So let's just say that I'm not convinced this is all good news.