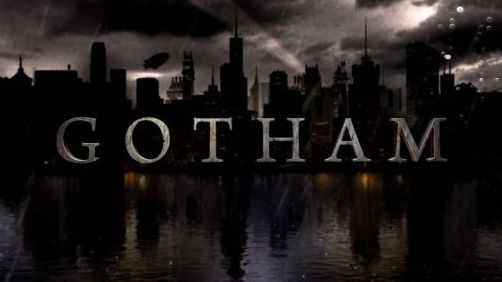 I'm really tired of the prequels and origin stories, guys. That said, this does look kind of interesting. It has obvious similarities to the original story we saw for Bruce Wayne in Batman Begins and quite obvious differences — not unlike (I can't believe I'm about to make this comparison) with Lois and Clark (believe me, that caused me as much or more pain than you) did with Superman where there were obvious similarities and obvious differerences from the origin story given to us in Superman: The Movie. And it sure looks like, unlike Lois and Clark, Gotham, will actually be good — as well as dark and gritty (obviously, because reasons).
Here's some official sounding B.S. taken from SuperHeroHype.com:
"Gotham" is an origin story of the great DC Comics super villains and vigilantes, revealing an entirely new chapter that has never been told. From executive producer/writer Bruno Heller ("The Mentalist," "Rome"), "Gotham" follows one cop's rise through a dangerously corrupt city teetering on the edge of evil and chronicles the birth of one of the most popular super heroes of our time.

"Gotham" is based upon characters published by DC Comics and is produced by Warner Bros. Television. Heller wrote the pilot, which will be directed and executive-produced by Emmy Award nominee Danny Cannon (the "CSI" series, "Nikita").
I'll certainly be tuning in to see if I care and if my interest sustains past the first couple of episodes.