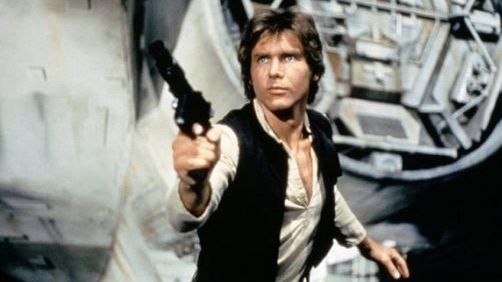 Germain Lussier – /Film
The latest issue of Entertainment Weekly has a great article about the Star Wars Episode VII casting news. In the article, "sources with direct information about the project who spoke on condition of anonymity" confirmed a bunch of behind the scenes tidbits we'd long since begun to take as fact. Primary among those is that Harrison Ford's Han Solo is considered a "co-lead" of the film, along with "three of the younger actors." Which of the three? We still don't know.

EW also confirmed casting is still ongoing, the main cast members have been attached for a while, re-writing Michael Arndt's script delayed production and more.
Still rumor, but interesting if true. Maybe this entire film is the old cast, and mostly Han Solo, handing off the reigns to the younger cast? Who knows for sure. Ford is certainly the well established actor of the original cast and it makes sense from a wide apeal and business perspective I guess. Whether that's the best thing for the story or not remains to be seen.