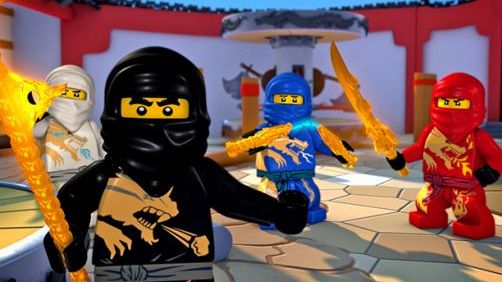 Amber Ray — Entertainment Weekly
Warner Bros. Pictures is putting together the pieces for the next installment in the Lego franchise.

Ninjago, a spinoff of the hit The Lego Movie, has been given a Sept. 23, 2016 release date. Warner Bros.previously announced that The Lego Movie 2 will hit theaters May 26, 2017.

The animated 3-D action-adventure is inspired by the popular ninja line of Lego building sets and minifigures. The characters previously starred in Ninjago: Masters of Spinjitzu, an animated series on Cartoon Network, and the first Lego film.
Well, I reckon my 7 year old son will be excited about this. And in fact while I was look at the source article, my 3 1/2 year old son came up and started jumping up and down with excitement about the ninjas in the picture. But I'm just not sure if I'm supposed to be excited about this or not. The LEGO Movie was great, so maybe this will be too.